There truly isn't a better way to celebrate the holiday season than to experience an evening of theater in the city -- especially if that evening of theater involves one of the definitive Christmas productions, like Irving Berlin's White Christmas. White Christmas is, of course, based upon the classic holiday film of the same name.
Randy Skinner's brilliant direction and choreography makes you feel like you walked right into the movie and back in time to the days of true song-and-dance men. The only things rivaling the classic choreography were the costumes by Carrie Robbins, which were given a life of their own when onstage thanks to Anna Louizos' set design and Ken Billington's lighting.
Of course, this was all topped by the brilliant performances from a stunning cast who rival the film's original performers (Bing Crosby, Danny Kaye, Vera Ellen, and Rosemary Clooney). The White Christmas tour features Sean Montgomery as Bob Wallace, Jeremy Benton as Phil Davis, Kerry Conte as Betty Haynes, and Kelly Sheehan as Judy Haynes, with Lorna Luft as Martha Watson, Conrad John Schuck as General Waverly, Dave Schoonover as Ralph Sheldrake, Aaron Galligan-Stierle as Mike Nulty, Frank Ridley as Ezekiel Foster, and twins Clancy and Samantha Penny as Susan Waverly.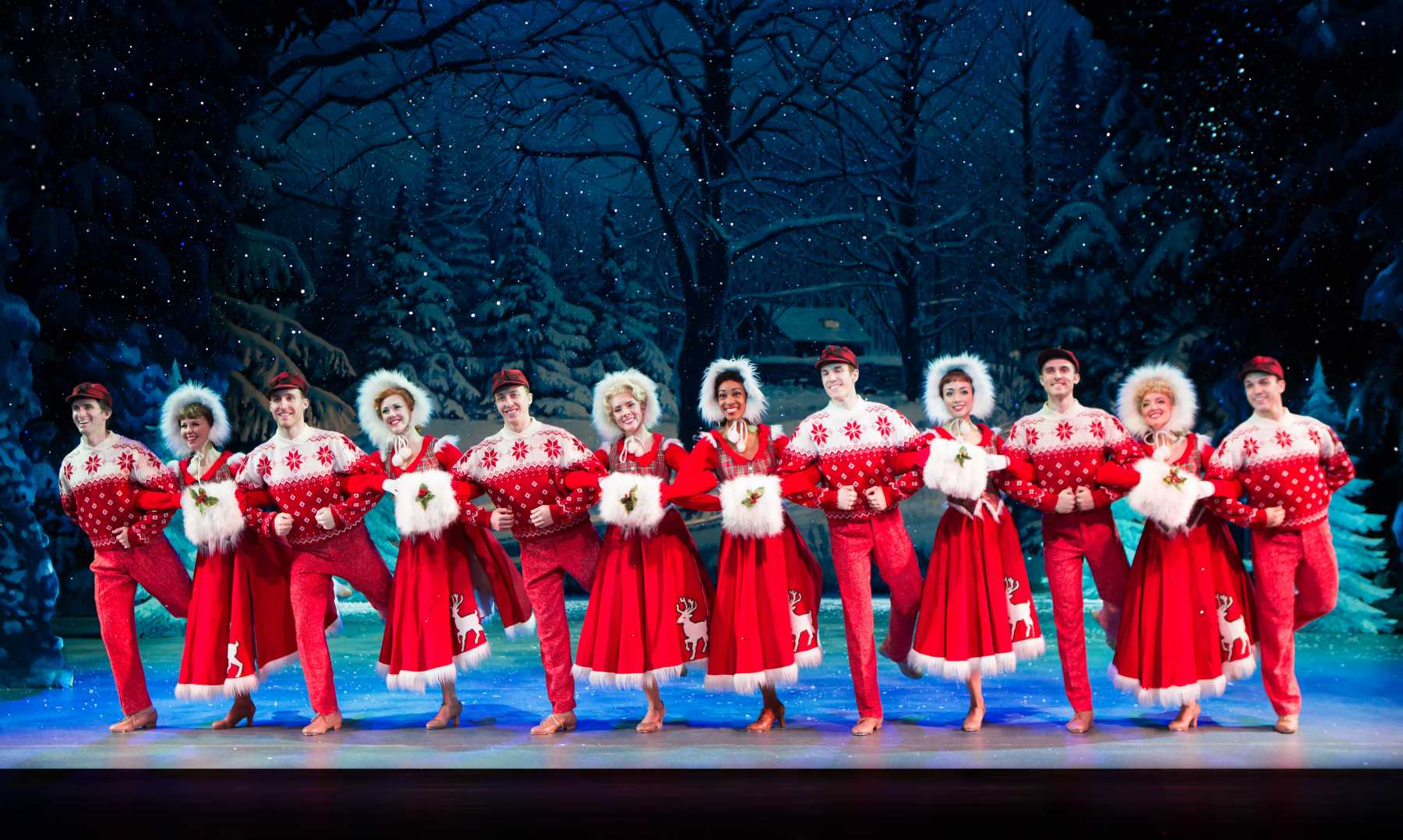 Jeremy Daniel
The show is currently on its annual holiday tour and includes some classic Berlin tunes such as "Happy Holiday," "Sisters," "Blue Skies" and, of course, the Christmas classic and title tune. Not only were we able to to see the show when it came to snowy San Francisco (well snowy in the theater, but you'll have to see it to believe it!) but we also chatted with the actor who brings Bob Wallace to life, Sean Montgomery.
PopWrapped: Tell me a little bit about the show and your part.
Sean Montgomery: I play Bob Wallace, which was the role played by Bing Crosby in the movie. Bob and his army buddy Phil are a very successful song and dance duo who gain quite a bit of fame by 1954 -- 10 years after serving the US in WWII. Bob has a lot of strong opinions about life and love, which are challenged when he meet Betty Haynes and reconnects with his former General, Henry Waverley. It is a fantastic role, and I get to sing so many of Irving Berlin's most famous songs.
PW: How long have you been performing White Christmas?
SM: This will be my third year playing this role in White Christmas. It is becoming a wonderful tradition in my life.
PW: What's it like stepping into such an iconic role from such a beloved story?
SM: It is fantastic! When people ask me who I am playing in the show, they always have such a strong positive reaction when I tell them. I definitely do not try to recreate what Bing Crosby did. This show has taken on a whole life of its own, and the character has evolved over the years.
PW: What are you most looking forward to about spending the holidays in San Francisco?
SM: I am so excited to spend the holidays with our incredible cast in this beautiful city! I love San Francisco, and this cast has some of the funniest and most caring people I've worked with. We have such a great time together! Also, I hope Smitten ice cream still exists -- I'm craving it! Oh and Ghirardelli!
PW: What's next for you after White Christmas?
SM: I will be returning to Broadway in the new musical version of the film Groundhog Day, written by Tim Minchin and Danny Rubin. It will begin previews on March 16 at the August Wilson Theatre.
Irving Berlin's White Christmas continues its run at SHN's Golden Gate Theatre through December 24, then it makes its way to Sacramento.