As someone who turned 30 in January, young adult books have often struggled to hold my attention. However, The Hunger Games trilogy by Suzanne Collins is a rarity and a series I have come back to on more than one occasion.
With the books adapted into four globally successful films with Jennifer Lawrence in the lead role of Katniss Everdeen, it has surprised me to learn that although many of my friends, both here in the UK and around the world, have seen the movies, they haven't read the books that inspired and created them.
So, with that in mind, I'd like to share my favourite moments from each book in the hope that they will encourage you to take some time to enjoy them as I have and I have also noted my favourite moments which made the books but not the big screen.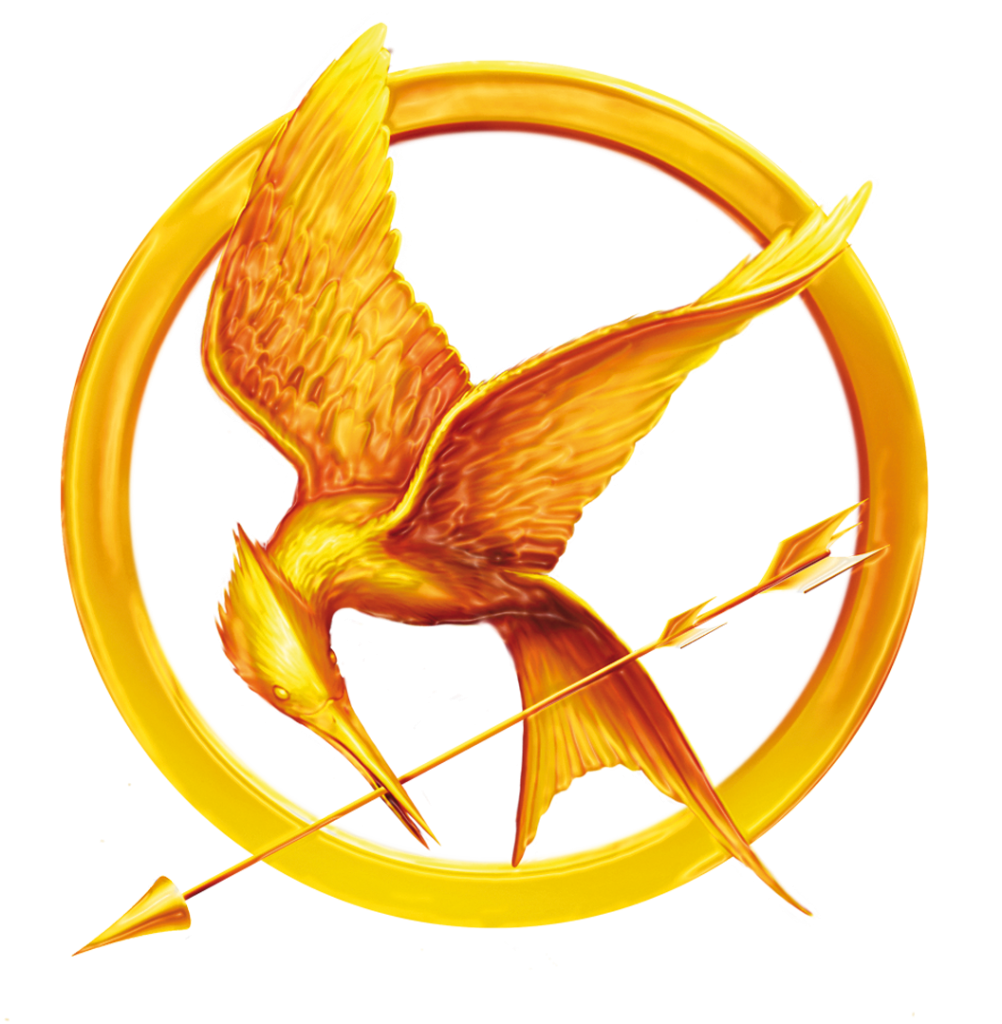 Scholastic
Firstly, I have to mention Haymitch. In the books, we are first introduced to him as the town drunk. He falls off the stage during the reaping and this starts the readers' ongoing understanding of his drinking problem. However, this is not portrayed in the films and so they lose out on an ultimately funny moment with a tragic backstory, which is also kept out of the movies.
Once Katniss and Peeta have been reaped for the Games, there's a line Peeta says to her that I feel can hold power and meaning to many in the real world today. Often we as individuals in a society feel pressured, backed into a corner and restrained by our governments and the decisions they make, something Peeta fights back against with the statement:
"I keep wishing I could think of a way to... to show the Capitol they don't own me. That I'm more than just a piece in their Games."
There's a sentimentality and a closeness about the relationship the pair have that, to my mind, is quite unlike any other, and nowhere is this more evident than in the cave where Katniss nurses her friend back to health. As much as they may be more like brother and sister (at least to my mind) their chemistry, even on the page, at this point is undeniable.
With the Games well underway, I admit I found it hard to truly root for anyone other than Katniss and Peeta. That was until Katniss struck up a friendship with young Rue and although their time together was brief, Rue's death, and Katniss' subsequently singing to her, laying flowers by her head, is a moment that lingered with me long after it had passed. Such a moment was also beautifully portrayed in the film and when I saw it in the cinema with some friends, two of them had tears rolling down their cheeks.
For Catching Fire, the second book, I struggled to feel excited about it until the Quarter Quell was confirmed and both Peeta and Katniss found themselves about to endure the hell that had haunted them from the first reaping. Also, the growing relationship between Katniss and Peeta really hits harder in this book than the previous, meaning I, and likely many others, began 'shipping' them stronger than ever.
Cinna's creation of the wedding dress which, as Katniss turns, burns away into a Mockingjay outfit was a moment I heartily applauded (literally – my mum thought I was insane), and the reaction of the crowd and everyone else watching perfectly demonstrated the growing support for her.
I again have to return to Haymitch as the focus of my favourite moment in the book which doesn't make the movie adaptation. In order to prepare themselves for what's to come, Katniss and Peeta watch previous Games videos, including the one which Haymitch won, despite having been cut open by an axe. Even on the page, it's horrific in its descriptive content and the fact he lost an ally, as Katniss did with Rue, is something I strongly feel should have been brought to life on the big screen.
The introduction of Finnick and Johanna, both to my mind portrayed brilliantly in the movies by Sam Claflin and Jena Malone respectively, added a new dimension to the books' characters and gave a much needed insight into the lives of those in the other districts. Johanna in particular is central to another of my favourite moments in the books – when she and Katniss train together and bond over their united hatred of Snow and the Capitol.  
Finnick's demonstrated ability to create knots is also missed on the big screen, which I for one was hugely disappointed about, as in the books, it presents the reader with an ultimately powerful quote from him:
"It takes 10 times as long to put yourself back together as it does to fall apart."
Together, both Finnick and Johanna made me feel excited as to the parts the characters and their back-stories would play in the events set to unfold and I was sad to see their screen time miss out on such moments.
The discovery of the island being set out like a clock was a nice twist and despite the dangers, it's hard not to cheer when Katniss fires up an arrow into the roof of the arena, triggering its destruction and infuriating Snow even further in the process.
Which leads us into Mockingjay. While many closing books in a series might lighten the mood and tone of the story, Mockingjay does exactly the opposite and from the outset, it becomes clear that what's to unfold in the pages is to be hard-hitting, bloody and brutal.
Furthermore, while Katniss has been guided into her role as leader in the previous two books, here she takes charge and truly becomes the leader and icon of the rebellion against the Capitol. She risks death more than ever, at one point even standing with a gun to her head, but rather than trying to bargain for her life, she encourages her captor to pull the trigger, saying he has no reason to spare her. She then goes on to replicate something Peeta said in the first book, meaning the simple few words she utters, hit the reader twice as hard:
"I'm tired of being a piece in their Games."
While Mockingjay centres largely on Katniss, it is Peeta that ultimately represents the tragedy and horror of what she and the other victors have started. Captured after the destruction of the arena in Catching Fire, he is presented on television, brainwashed into singing the Capitol's praises, but he does warn those watching, including Katniss, of an impending attack. His punishment is to be mentally hijacked by the Capitol so that, when he's finally rescued, he's so filled with hatred towards Katniss, he attempts, on more than one occasion to kill her. On the page, it's a harrowing, often difficult read, but it needed to be so – war is not sugar coated in real life, and nor should it be so in any other form.
Katniss has to make difficult choices, but one such moment that portrays this in the books wasn't included in the second Mockingjay film. As she and her team escape the sludge while making their way towards the Capitol, they enter a house and come across the woman living there. Without a moments' hesitation Katniss kills her. Why do I like this? Because as much as Katniss is portrayed as an individual as wanting to protect and save the innocent in the films, it is in the books where it really becomes apparent that such doesn't mean saving everyone.
The death of Prim is deeply upsetting, as readers and many of Katniss' supporters including Gale and Peeta, are deeply aware of how close they are and she was, as many are throughout the ongoing battle, an innocent victim of the rebellion. I for one love that the books focus strongly on family relationships, need they be good or bad, - Katniss and an uneasy connection with her mother, Peeta being somewhat close to his dad and his horror at discovering District 12 has been bombed - and so it is Prim's death that serves as a reminder of such bonds, but aside from the tragedy of her killing, the films don't focus much on family. It's something I feel they should have done to make them more relatable.
If there's any part of the books I truly struggled with, it's the ending to Mockingjay. Many readers may find it implausible that Peeta and Katniss go on to have two children together, living together in some semblance of harmony. While I understand that it can and does happen, I would have preferred Katniss to have gone out on her own, to reflect and deal with the many tragedies which have befallen her and her people alone and certainly not with the man who, on more than one occasion, was determined to kill her.
The Hunger Games books are a great read, and the big screen adaptations do, on the whole, them justice. However, with that said, there are many differences, some of which I have mentioned above, and for that reason alone, I would highly recommend anyone who has yet to settle down with the series and work their way through the pages, to do so, and see for yourself just how different books and movies can be.
In partnership with @IReadYA, PopWrapped are giving away a box-set of The Hunger Games hardcover books. To be in with a chance of winning, you must live within the United States and all you have to do is follow @PopWrapped on Twitter and tweet us #jointheHGrebellion. Competition closes July 12. Good luck!