Dear Evan Hansen is Broadway's newest darling. The stage musical about a high school senior with social anxiety has taken the theater world by storm and has won six Tony awards! The soundtrack of the musical even made history in the Billboard 200, debuting at No.8 , which is the highest first week debut by a Broadway cast album since 1961!
With accolades like these, it seems probable that Hollywood would come sniffing for a film adaptation, right?
Well, sadly, there is no word yet if any major studio is planning to buy the film rights. Unfortunately, being a hit in the great white way is no guarantee that a stage musical would make it to the screen. I mean, I'm still waiting for a Spring Awakening movie.
Since it seems that in this world of superhero movies and film franchises, studio bosses are not yet keen, so I have put together ten reasons why we not only need a Dear Evan Hansen film adaptation, but why a movie version may actually work better for this musical (no offense to the theater community, and I will say that there are a lot of productions that do work better on the stage).
Also I'm not talking about a filmed version of the live performance, just like what recently happened with Newsies (which is now on Netflix, by the way!), I'm talking about a full on movie adaptation.
Here are 10 reasons why there should be a Dear Evan Hansen movie
1. It needs to reach a larger audience
This is a cliche complaint, I know, but it is completely valid. There are so many people all over the world who would love to see this but can't. I know that there could be multiple stage adaptations, and that there is an upcoming US tour. But as great a live experience would be, you can't really cover all the cities nor can everybody afford the tickets. It is better that it reach more people because it does have an important message...which brings me to the second reason.
2. It tackles mental illness and teen suicide, and people may need to hear its message
Dear Evan Hansen centers on the story of a high school senior with social anxiety and no friends. His life changes when he is mistaken for being best friends with a classmate who had just committed suicide, and he goes with the lie. A lot of people would be able to relate to the social isolation and depression that title character Evan Hansen experiences.
There are plenty of moments in the musical that could speak directly to people suffering with mental illness, especially teenagers. While there is a lot of moral ambiguity in the play, I think everyone needs to hear the songs "You Will Be Found," "Waving Through A Window," and "For Forever" within the context of the story. Evan Hansen's ending monologue is also very powerful, and there maybe someone watching who needs to hear those words, and it could be someone who couldn't go to New York or any city where the show is performed.
3. The Stage Has Its Limits
There are plenty of things that you cannot bring to all the shows. First of all is the limits of what you can or cannot convey on stage, and yes, even with technological advancements, there are things you cannot possibly do live. The set for the Broadway show is amazing, with its projections of social media posts plastered all over to bring the internet to life, it's more fantastical than real. While that sort of fantasy environment would really work for Wicked or The Lion King, it seems sometimes out of place for a grounded modern story like Dear Evan Hansen.
But of course the story can't move forward without it, particularly since social media plays a major part in the plot. On stage it can be complicated but in a movie setting it would be very simple, a simple camera pan to a laptop would suffice.
Also, the main original actors that made the musical so magical can't be at all the shows, so a movie (ideally with the original cast) would preserve their perfection.
4. Ben Platt Is Leaving The Broadway Show
Ben Platt, the actor who originated the role in Broadway and won a Tony for it, is having his final performance on November 19. It would be hard to imagine someone else in the part because he plays it so perfectly, it's like he was born for the role.
The duo behind the music and lyrics, Pasek and Paul wrote the songs for him and his voice. Of course there is no guarantee that he would be cast in the hypothetical film version, but there is a big chance that he might and we would be able to capture his immaculate performance for forever. This should ideally be done sooner rather than later because...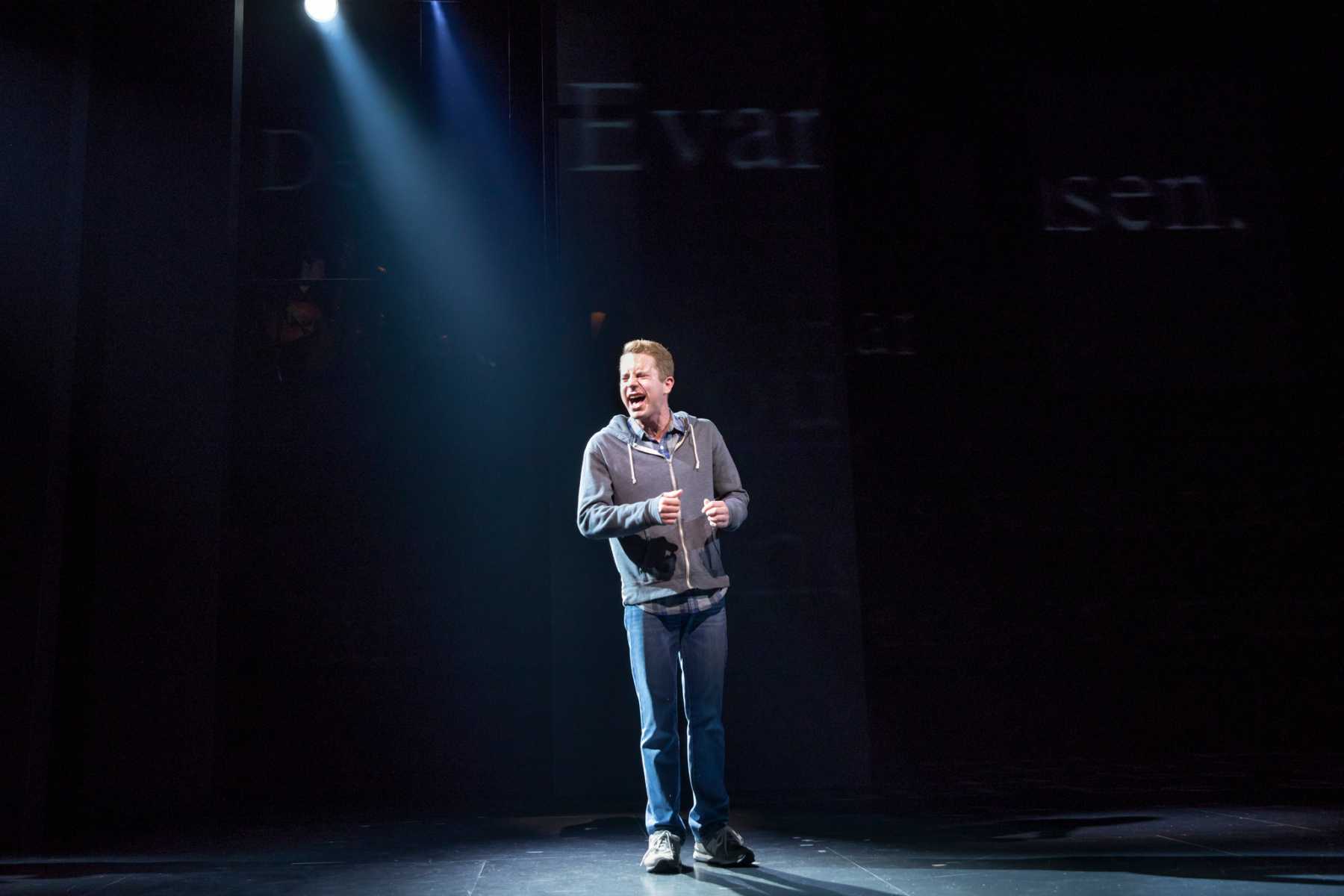 5. Ben Platt Is Still Young
He's 23 years old right now. He'll still be in his twenties for a while and with his baby face, he could still pass for a 17 year old! The movie version needs to happen soon, and let us not forget that it wasn't too long ago that he portrayed a freshman college student in Pitch Perfect. The same can be said for the rest of the 'teens' in the cast.
6. It Lends Itself Better To The Medium Of Cinema
I have mentioned the limits of the stage, and talked about how an elaborate set keeps it less grounded and how certain things can't be conveyed.
Well, in a movie, it could be shot in what appears to be a familiar environment and show important plot points. Like how poor Evan and his mom are, which was not shown on stage, only mentioned. Even if they had projected a small house on screen, it wouldn't really feel the same. On the opposite side we could see how wealthy Connor and Zoe's family is.
And as I have mentioned, it would be easier to show the social media posts and interactions in the internet. And it won't appear like Evan is floating on a magical internet space it would just be him in a laptop, which would make the story more relatable.
And can you imagine him singing "Waving Through A Window" in an actual high school hallway? With students passing by and ignoring him. Also the most beautiful scenes in the musical are the ones where Evan would stand alone in a spotlight belting out. It might look better in a screen where the camera could pan up to his face and we actually see close-up his facial expressions.
The whole internet scene in "You Will Be Found" can also be shown, instead of relying on disembodied voices and projections.
Most importantly we could even put in the all important but only alluded tree scene, that shows how Evan broke his arm. These are all things that are still understood on the stage, but could be better shown through a film.
7. It Is The Ultimate "Millenial" Musical
Social media and the internet are at the center of the story, which is where millenials thrive. It speaks very strongly to that generation, as well as the society we live in today.
This probably makes it the most relevant musical today. It even makes use of a hashtag for its posters, and you can't get any more millenial than that! But not all millennials are Broadway-crazy, so the best way to reach more would be through a movie.
8. Certain Flaws In The Stage Musical Can Be Corrected
Some critics have pointed out how morally ambiguous Evan's character is (which is true), and how he seemed to only get a slap on the wrist for all the troubles he had caused.
Well, you can argue that he did took ownership of his mistakes. In a movie version we could tinker one thing or two to show a greater impact of his actions. It could also show more of his remorse and journey towards being better and truer to himself. This was only implied in the Broadway stage. In a film version, that could be explored more with a finely edited montage scene that evokes the passing of time.
The film version could also show more of Connor's character outside of the fake persona that Evan invented for him. What he truly is can be captured in closeups of his bedroom, or his mother watching an old video of him, or his pictures scattered about the house. We don't have to rely on characters having to talk about him.
9. As Far As Movies Go, It Would Be Affordable And Easy To Make
Dear Evan Hansen has a grounded setting: it only requires a few houses, a high school, and a bunch of trees. It doesn't require elaborate sets, too much choreography (there is only one or two dance numbers that are fairly basic), or a huge cast.
In that regard, because it won't be that hard to make, and it is a good and popular musical, it is almost begging to be adapted to the screen.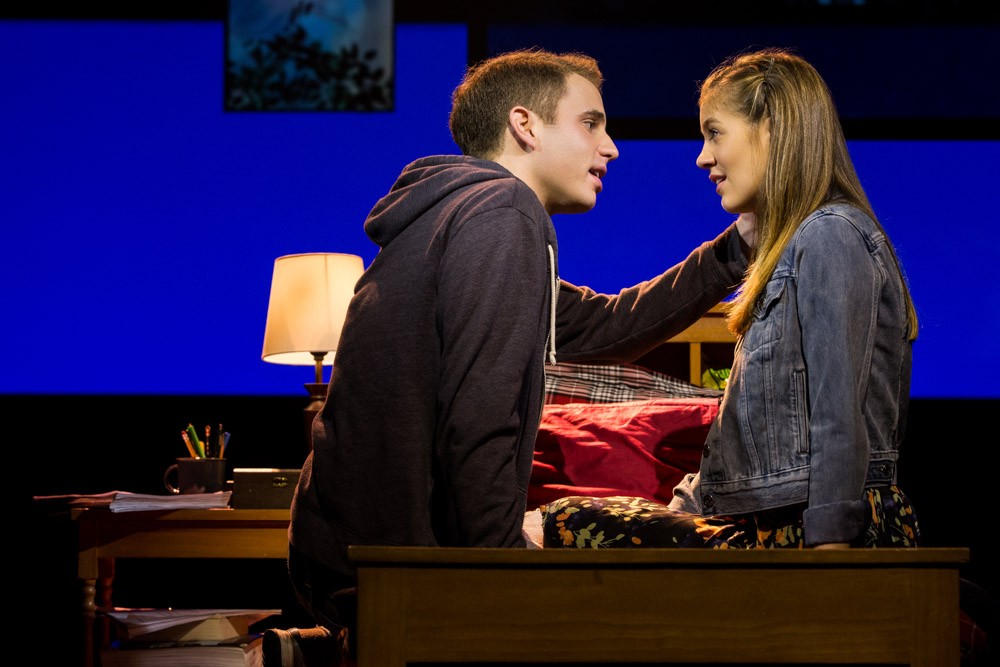 10. Pasek And Paul
Benj Pasek and Justin Paul, who I have mentioned wrote the lyrics and music for Dear Evan Hansen, are not only accomplished on Broadway but are also Golden Globe and Academy Award winners!
They wrote the song "City of Stars" for a little movie musical you may have heard of called La La Land. This means they still could churn up a new song for the Dear Evan Hansen film adaptation, and could potentially win an Oscar! Come on, Hollywood loves musicals!
It is also worth noting that one of La La Land's producers, Marc Platt, is Ben Platt's father. Why isn't he doing a film adaptation of his son's Tony Award winning musical? Come on, Marc, it'll be a worthy investment and people would love to see it!
So do you agree with my reasons as to why a Dear Evan Hansen film adaptation a good idea?
Watch the show's biggest song "Waving Through A Window" be performed on Late Night.