There are spoilers in this article. This is a warning!
For three years now, superhero fans have been enjoying Marvel and Netflix's four TV shows. From Daredevil to Jessica Jones to Luke Cage to Iron Fist, we've seen these four heroes deal with villains, ninjas, murderers, and a whole lot more, but usually on their own. Yes, Luke and Jessica met in Jessica Jones, but he wasn't much of a hero then, and yes, Claire Temple has been helping the gang out on their individual adventures, but other than that, the heroes' paths never really crossed. Until now. On Friday August 18th, Netflix released The Defenders, an eight episode season that perfectly tied up the story by getting them together to kick butt.
The Defenders wastes no time
The first few episodes set the scene. Going back and forth, we revisit each of the heroes and catch up on what they've been doing since we last saw them, as well as meet the new main villain, Alexandra, played by the wonderful Sigourney Weaver. These first episodes weren't the most exciting, but they really helped prepare us for what was to come. We've heard of the Hand, we've seen what they can do, but we're still missing a lot of information, and The Defenders delivered it. I kind of wish Jessica Jones and Luke Cage had featured ties to the Hand because I did feel a little bad for the two of them for not really having any relation to this group's doings like Matt and Danny did.
Of course once Matt, Danny, Jessica, and Luke do meet, the show gets so much better. The scene where they meet is so perfect, from the music to the action to their comments. Throughout the episodes, it's really interesting to watch their dynamic. These are four very stubborn people with very different pasts, not to mention that none of them know what they're doing, so none of them are ready to step up to the plate as a leader, and that makes it interesting to watch. I also liked the side relationships formed between the four. Jessica and Matt worked well together, Luke and Danny had some bonding moments, Matt whispered to Danny before the bomb, Jessica and Luke having history...it enhanced the team for sure, and I, a sucker for teams, enjoyed this.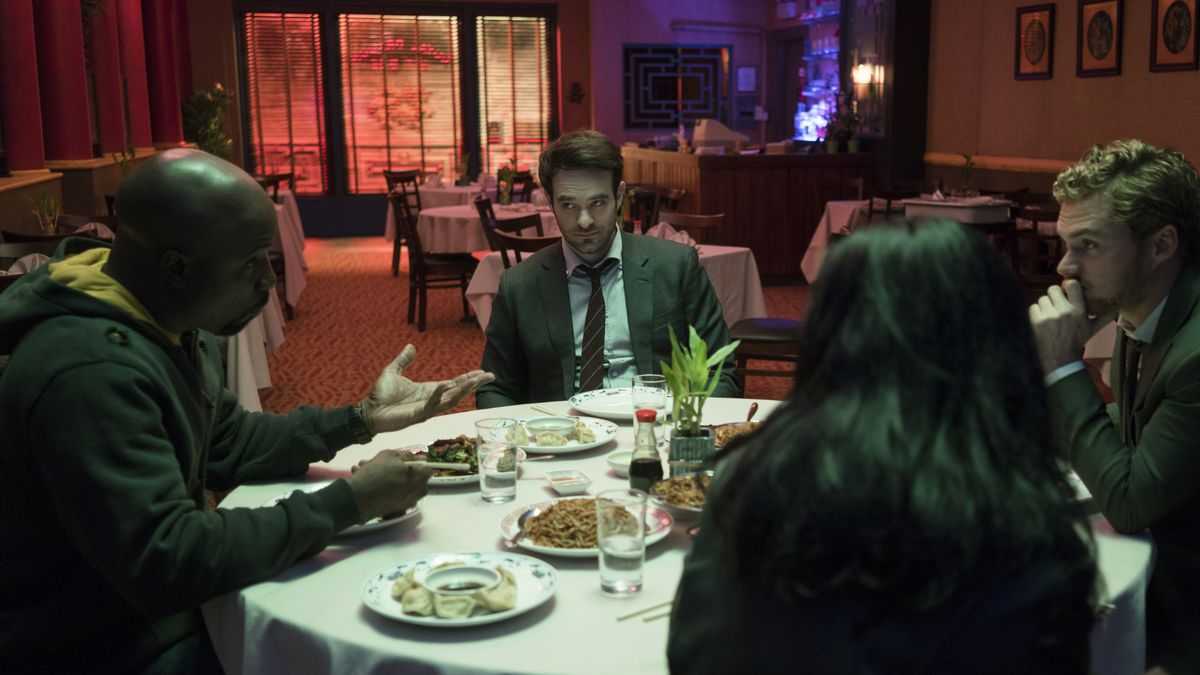 And aside from the four heroes, it was so great to see all the secondary characters too. Foggy and Malcolm and Misty and Colleen and Trish and Karen, and my number one favourite Claire. I wish we got to see a little more of them and a little more crossover of them, but it's better than not seeing them at all (like you, Ward and Joy Meachum - where were you guys at?).
Where was the darkness?
The show overall was really good. I didn't feel like the shorter season (eight episodes compared to thirteen) was a bad thing at all. In fact, it made it better because everything was condensed and didn't drag out, and binge watching it didn't take all day. I was very glad to get a full understanding of the Hand and what they want. All the pieces of the puzzles from all the shows finally click into place, which was important for a huge crossover show like this to do. Sigourney Weaver's Alexandra was a solid villain, though she wasn't nearly as creepy as that of previous Marvel/Netflix Big Bads like Wilson Fisk or Kilgrave. Because of this, The Defenders wasn't a dark show at all. Only a few brutal murders, but nothing worth thinking about twice. The tone of the show wasn't even that dark. We had Jessica dropping sarcastic one-liners at every chance and Luke basically rolling his eyes every time Danny opens his mouth, which is what was expected from these stand-out characters with clashing personalities, but considering Netflix has the chance to be a lot grittier, I was a little disappointed in that department. And in terms of literal darkness, there were only a few fight scenes towards the end that were not only very shaky but were very hard to see due to the poor lighting, which was a shame because they were cool scenes.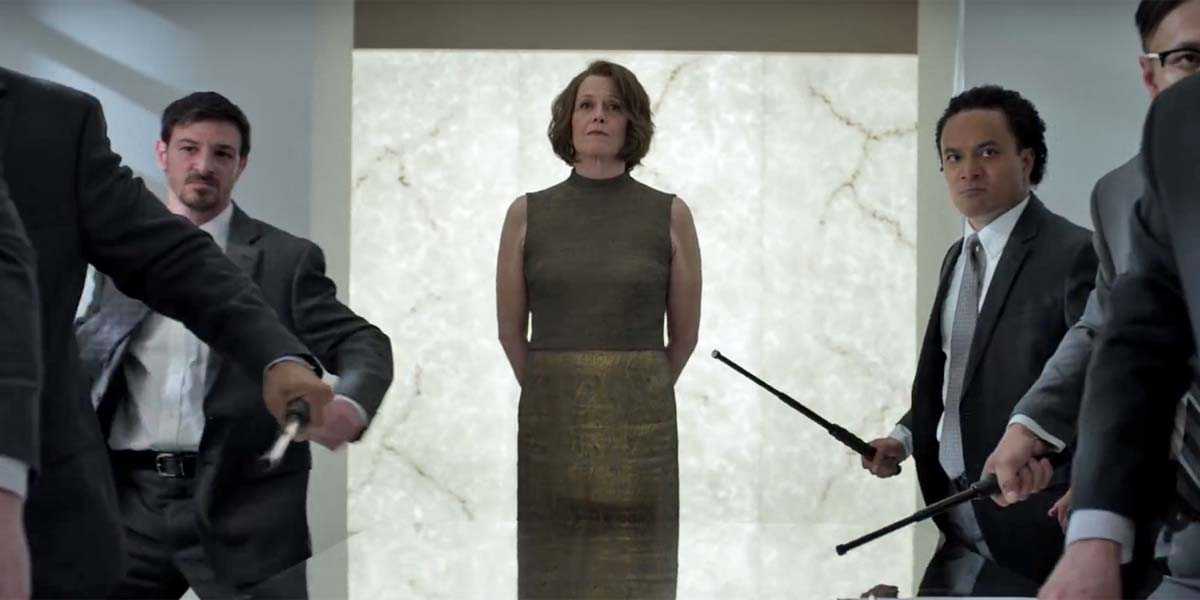 My least favourite part was Elektra. I mean, it was cool to see her rebirth and all, but not only was her brainwashing nonsense so cliche, but she is just a bother. I did not like her in season 2 of Daredevil and I did not like her now. Watching Matthew's relationships with Karen and Foggy fall apart because this bad influence ninja walked back into his life was painful in Daredevil. He consistently made poor choices and I figured that he'd realize that after her death, but she's back and he's just as dumb, risking his own life and that of his new team's several times for her.
You gotta give The Defenders a watch
I personally found the last two Marvel/Netflix shows (Luke Cage and Iron Fist) to be on the weaker side, but The Defenders was good, and I'd say better. It had action, it had comedy, it had intrigue, it was concise, and it was its own style. One thing that I noticed and really liked was the colours. Matt's scenes had more red lighting and background where as Luke's, for example, had more yellow or gold. Little things like that, as well as the overall coolness of such a crossover, make for a show worth watching, even if you haven't seen all of the other shows in full.
So while The Defenders wasn't the best thing I've ever seen, it was really good and worth the wait. So many dynamic characters coming together was a pleasure to watch, especially because we've grown so familiar with them through their individual seasons. I hope we see these four heroes cross paths again, either in the single shows or in a second season of The Defenders. Marvel and Netflix have a real good thing going here.
What are your thoughts on The Defenders?