Harry Styles has been in the news the last few months as he promoted his first solo album and made the rounds on Dunkirk press junkets for his debut acting role. Now, media outlets are also claiming he has a budding romance with Victoria's Secret model, Camille Rowe.
But where did the rumors about Harry Styles and Camille Rowe all begin?
Harry is friends with BBC Radio's morning host Nick Grimshaw and has appeared twice on The Breakfast Show in recent months. When he made a radio appearance to promote Dunkirk, Nick enrolled Harry into a segment involving a heart monitor. The point of the segment is to see the participant's unfiltered reaction to the pictures Nick shows. As a part of the gig, Nick flashed a photo of Camille to Harry. You can watch the full segment below:
At that time, Harry's heart made no reaction to Camille (although his heart did go wild for Leonardo DiCaprio and chelsea boots). Now, the two are reportedly dating?
But let's look at the facts about Harry Styles and Camille Rowe.
The original article about their supposed romance was released by The Sun, a news source well known amongst the One Direction fandom for doing wrong by their boys. The Sun's Dan Whooten has never had a good relations with One Direction fans, whether the band themselves know and approve of this antagonist view of the reporter or not. Whooten is regarded amongst fans as the foremost authority on the One Direction rumor mill and clickbait articles. The Sun appears to be using Harry as clickbait once again as their article title reads as follows: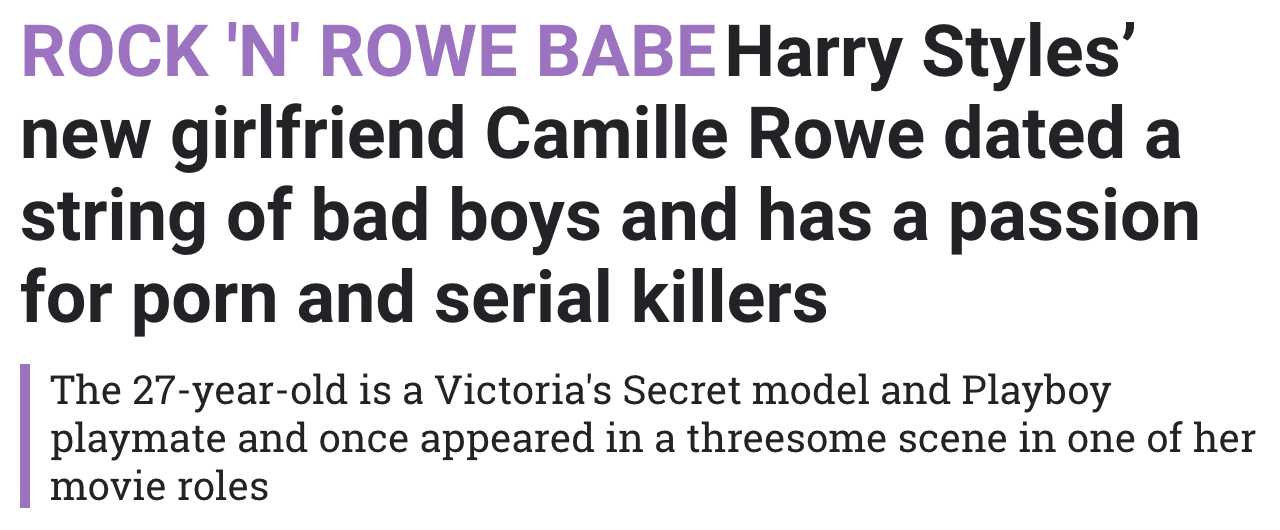 The article goes on to inform us of all the devious behavior Camille has. Her mom was a burlesque dancer, she named orgasm as her favorite journey, and she has dated drug users in the past. Shock horror!
The article even touches on Taylor Swift's romance with Harry, a topic that is long dead in the One Direction fandom. "Baring her bottom while wearing only a Taylor Swift tour T-shirt in 2015, Camille captioned her Instagram snap: "You knew I was trouble when I walked in" — a lyric the heartbroken singer wrote about Harry following their split" The Sun wrote. Most people accepted that this song was about Harry, but the sleuthing of the 1D fandom has always brought up a good point: Taylor wrote the songs on Red prior to October 2012 (when the album released). Harry and Taylor dated at the end of 2012 and into early 2013. Therefore, this song being about Harry and Taylor's breakup is simply impossible.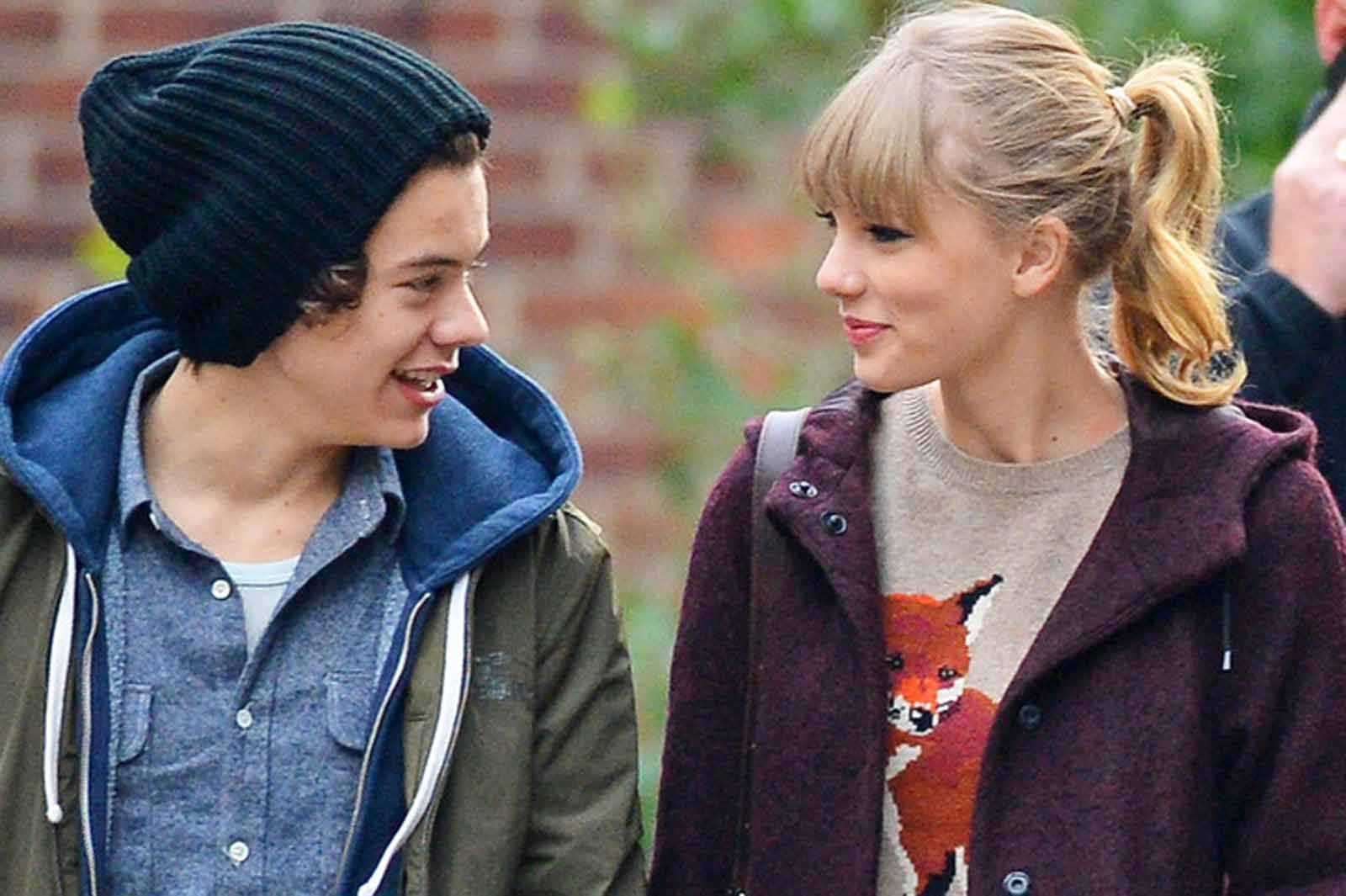 So does that mean Harry Styles has relationships as publicity stunts?
Yes! Almost every celebrity does. Are we privy to this information? No, but sometimes it's not hard to guess which relationships are to help promote an artist and which are real love. Dating just after both their albums released and breaking up just in time for Taylor's I Knew You Were Trouble to win awards? That looks oddly like publicity. Now, Camille and Harry have not been spotted spending time together, other than an anonymous source who spoke to The Sun. This source said they are in the early stages of dating. Considering Harry didn't react to Camille's appearance during his heart monitor challenge on The Breakfast Show, it must be very early. There is nothing connecting the two besides this anonymous word and the segment on Grimshaw's show.
One Direction also has a history with Victoria's Secret models.
Niall briefly dated Barbara Palvin (PR or real: unknown). Zayn is currently dating Gigi Hadid (we're leaning towards that one being real). Harry previously dated Kendall Jenner (fans will whole heartedly say it was fake but that would take an entire different article to explain) and was rumored to be involved with both Sara Sampaio (evidence never confirmed this) and Cara Delevingne (however, it is easy to assume they are just good friends).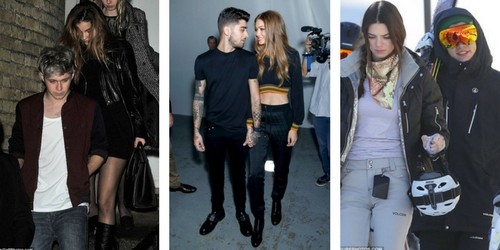 However, this all makes something quite apparent: the management of this band must really like contracts with Victoria's Secret talent management. Even if you don't subscribe to celebrity conspiracy theories, it does all look a little sketchy, right? Based on how little evidence there is for Harry and Camille's relationship, along with The Sun's track record and their instigation of the rumors, we are inclined to label this new romance fake!