Harry Styles went rock, Zayn Malik went R&B, and Niall Horan went folk. Now, Liam Payne of One Direction fame is branching into his solo career with hip-hop dance tracks. Earlier this year, Payne released "Strip That Down" as his debut solo single. Now, the former boybander has collaborated with Zedd to create "Get Low".
"Get Low" is a song for summer!
Throughout the week, Payne and Zedd teased the song across their social media with tropical themed artwork. True to that theme, "Get Low" is a summer soundtrack song, reminiscent of a warm paradise. In One Direction, Liam was known for his smooth vocals, and as a solo artist he does not disappoint. Zedd produces a fantastic house bass while Payne sings sultry lyrics such as "I don't care to get too loud, sexy, I want you now / Bet I could take you there, whispering in your ear." "Get Low" is a song for summer with its "forget everything" theme.
Zedd was the creator of "Get Low"
Zedd began work on the song and invited Liam to perform the vocals. Although initially outside the process, Zedd says Liam "gave the song a lot of soul and really influenced the song a lot." The artist also stated that the song is "the definition of a summer song to me."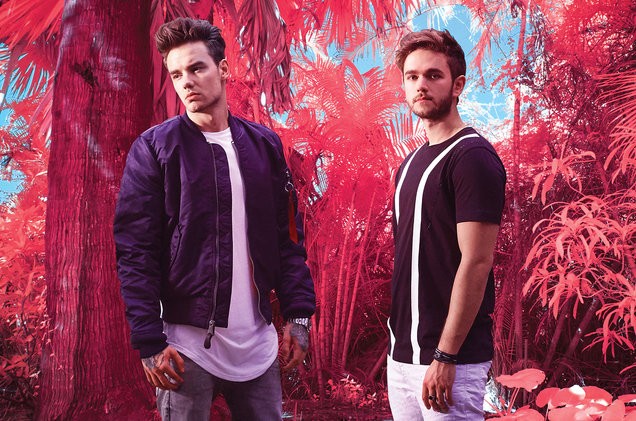 What does "Get Low" sound like?
Liam stated that "Get Low" is not a good indication of his upcoming solo album, which he stated to be "quite eclectic." "Get Low" is a mix between where Liam wishes to take his solo music and where Zedd is heading in the EDM world. This combo makes it the most urban song Zedd has ever done. He stated, "I feel like you're going to hate it after a while because it's so catchy." We'll have to see about that!
Zedd's other recent release was "Stay", a collaboration with Alessia Cara. The song peaked at number seven on the Billboard Hot 100 Chart. Zedd will also be hitting the road on September 29th for a North American tour.
"Get Low" can be purchased here on iTunes and streamed here on Spotify. Listen below!