Despite there being numerous sequels stuck in "development hell," there are those that aren't even listed in development at all, which is a pretty sure bet that they aren't happening. Here are six sequels that we probably aren't getting, and, while it may be possible we will see them or one or two of them someday, the chances are still pretty small.
The Mask of Zorro 3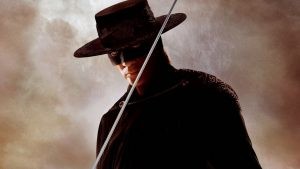 TriStar Pictures
This one is most definitely not happening, at least in the format of the last two films we have seen of the Spanish, sword-fighting hero.
The Mask of Zorro (1998) was a hit with Antonio Banderas in the title role, alongside Catherine-Zeta Jones and the the original Zorro, Anthony Hopkins. It was successful enough to garner a sequel, which took a while compared with today's standards, not releasing until seven years later with The Legend of Zorro (2005).
That was over ten years ago, and, while Banderas is still as cool as he ever was, it's been way too long for him to don that mask again -- which he admitted to in media discussions several years ago. As much as I would love to see Banderas as Zorro on screen again, he would probably be at the age now that Hopkins was in the first film, and he would be passing the mask onto someone else. While this would be interesting, we have seen it before.
If only the second film would have been a little more successful, we might have gotten a third film with the stellar cast of both films. Right now, it is just too little too late, and a Zorro reboot is more of a possibility than seeing a continuation with these actors.
The Princess Diaries 3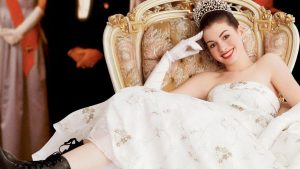 Disney
This one was not really a contender until rather recently in the last year or so. Garry Marshall was in talks with Anne Hathaway for a third film, but we unfortunately lost him last year. While it is always possible for a new director to helm a third film, the parties involved might feel they would be tarnishing the Garry Marshall name if they proceeded without him. You can't really make a film like this without his input. Much like many actors who will only do a sequel if the right people are involved (usually the director and sometimes other actors), Anne Hathaway and Julie Andrews probably fall into that category. And who can blame them? It is pretty unlikely that we will ever see this film, but, even if we do, it won't be for a while as the world is still mourning Marshall's loss, and rightly so.
The Pink Panther 3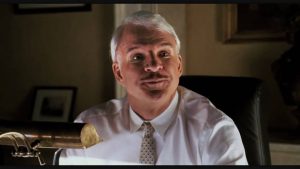 MGM
While most agree that the Steve Martin Pink Panther films just cannot compete with the original Blake Edwards and Peter Sellers series, the newer films were still funny and entertaining in their own way and obviously successful enough to release a 2009 sequel.
This generation of moviegoers is probably not as familiar with the Sellers films that began in the 1960s, so some audiences' only exposure to The Pink Panther is the most recent film adaptations. Unfortunately, with most of Steve Martin's films, if they have a part two to make it a franchise, don't go much further than that.
Interestingly, most people find the first the more enjoyable of the two recent films. While the first film in 2006 is considerably higher in ratings than the second film in 2009, the second film was really more promising. The first film was really trying hard to find its niche, and the second film knew what worked and what didn't from the first film and really found its footing with some great additional guest characters.
Shawn Levy directed the first film but only served as executive producer on the second film, with Harald Zwart taking his place. It's too bad we won't see a third film. We're so used to seeing trilogies, even of the comedic films that might not be masterpieces (The Hangover). While the Martin vehicles are by no means masterpieces, they are fun in their own way, and third film would be a nice sendoff to the character, as rebooting the character right now just would not work. It would be nice to see a comical Steve Martin on the screen again; it's been too long. "Good one!"
The Sorcerer's Apprentice 2
Disney
It's always awkward when you watch those movies with post-credit scenes that suggest a sequel, but then nothing comes of it in five-plus years, and you begin to think, yeah, that's probably not going to happen.
Disney, Jerry Bruckheimer, Nicolas Cage, and Jon Turteltaub combined forces once again to bring us The Sorcerer's Apprentice back in 2010, which also starred Alfred Molina, Teresa Palmer, and Jay Baruchel in the title role. The film ended with what we thought was the end of the villainous Horvath (Molina), but if you stayed for the credits, a scene at the end suggested his return as he grabbed his bowler hat to some sinister, dramatic music before cutting to black.
While the film was a fun, entertaining ride with tons of wizardry and great action and the promise of another good franchise, it just did not make enough bank to warrant a sequel, and, unfortunately, that end credit scene must live on without a punchline. Looks like fans of the film won't be seeing what happens next.
And remember, we are talking about the director of the National Treasure franchise, who still has not directed a third film, which was not included on this particular list out of hope.
Monsters, Inc. 2/Monsters, Inc. 3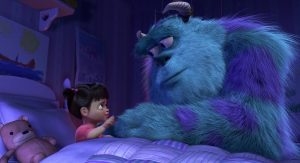 Disney/PIXAR
This one, of course, is not a completely for sure bet, but it does offer quite a predicament. PIXAR has stated that, after The Incredibles 2 (2018) and Toy Story 4 (2019), they will be taking a break from sequels for a while to concentrate on more original projects. It seems than many franchises nowadays have at least a whole trilogy that comes to fruition, especially now with animated films.
There have been 3 Toy Story films (1995-2010), 5 Ice Age films (2002-2016), 4 Shrek films (2001-2010), 3 Madagascar films (2005-2012), and, this June, there will be 3 Cars films (2006-2017). While a sequel to Finding Dory (2016) is not completely out of the question, a follow-up to Monsters, Inc. seems implausible at this point. While, initially, a sequel to Monsters, Inc. (2001) sounded interesting, especially if our original monster buddies got to visit Boo again, Monsters University (2013) was released.
While the film was entertaining and quite successful, it was a prequel to the original film. How could we go back to where Monsters, Inc. ended if we just went back in time for the last film. Would it be Monsters, Inc. 2? Or Monsters, Inc. 3? It seems like the Toy Story films and the Cars films have more malleable storylines, so sequels are not that preposterous of a notion. However, with the way that Finding Dory and Monsters University ended, it felt like an okay wrap-up to the franchises. Where would you go from there? I think we would all love to see Mike, Sully, and Boo on screen again, but it just does not seem too likely.
Miss Congeniality 3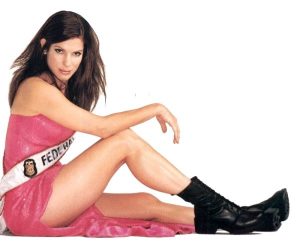 Warner Bros.
After the not flattering box office and critical reviews of Miss Congeniality 2: Armed and Fabulous (2005), Sandra Bullock has reportedly stated that she is not interested in ever making a sequel again.
This is interesting when you consider that The Heat 2 is in development; of course, it might be there for some time. While many people enjoyed The Heat (2013), Bullock was really playing basically the same character as her uptight FBI agent from the Miss Congeniality films, which means that a third film would not be too far off from what she just did.
Some might say that The Heat, in effect, really was her third Miss Congeniality. But I beg to differ. While The Heat definitely found an audience, it was a much more raunchy and violent (R-rated) film than the more fun, lighthearted Congeniality films, which were still able to offer some good action betwixt its belly-laughs.
It seems like it is always a gamble making a third movie. With a second movie, you want it to be good, but deciding to make it really is not that difficult, because the first film was successful enough that not only do you have enough money to do it but you have a proven fan base for the film and the characters. Many times, the second film is just not as successful, so a third film is immediately out of the question. No risk can be taken. But over time, that fan base grows, and the return to a franchise after a long absence can always be exciting (Bridget Jones or Men in Black anyone?). If only the fan base could just convince Sandra Bullock of that.
We want an appropriate sendoff to the Gracie Hart character, and, aside from The Heat, we really haven't seen Bullock in a comedic role for a while. While we love her in the more dramatic, Oscar-contending roles, we love her for her comedic chops that got her going and are overdue for some hilarity and hijinks … and snorts, from Bullock's Miss Congeniality. And who doesn't wanna see Michael Caine and William Shatner with her again? As much as we want it, it probably isn't happening.