In the beginning years of One Direction, three of the five members were easily defined; the curly haired one, the blonde one, and the dark, attractive one. The last two boys merged together or faded out of your memory entirely. Fast forward to the band's final year together, and the same was mostly true, but Louis--as one of those two forgettable members--was even more of a wallflower to the world. "The others have always been…," Tomlinson began his thoughts in an interview with The Guardian. "...Niall, for example. He's the most lovely guy in the world. Happy-go-lucky Irish, no sense of arrogance. And he's fearless. There are times I've thought: 'I'd have a bit of that.' Zayn, back in the day. He could relate to me on a nerves level. In the first year we were both the least confident. But Zayn has a fantastic voice and for him it was always about owning that. Liam always had a good stage presence, same as Harry, they've both got that ownership. Harry comes across very cool. Liam's all about getting the crowd going, doing a bit of dancing…And then there's me." Now, Louis is pursuing a solo career.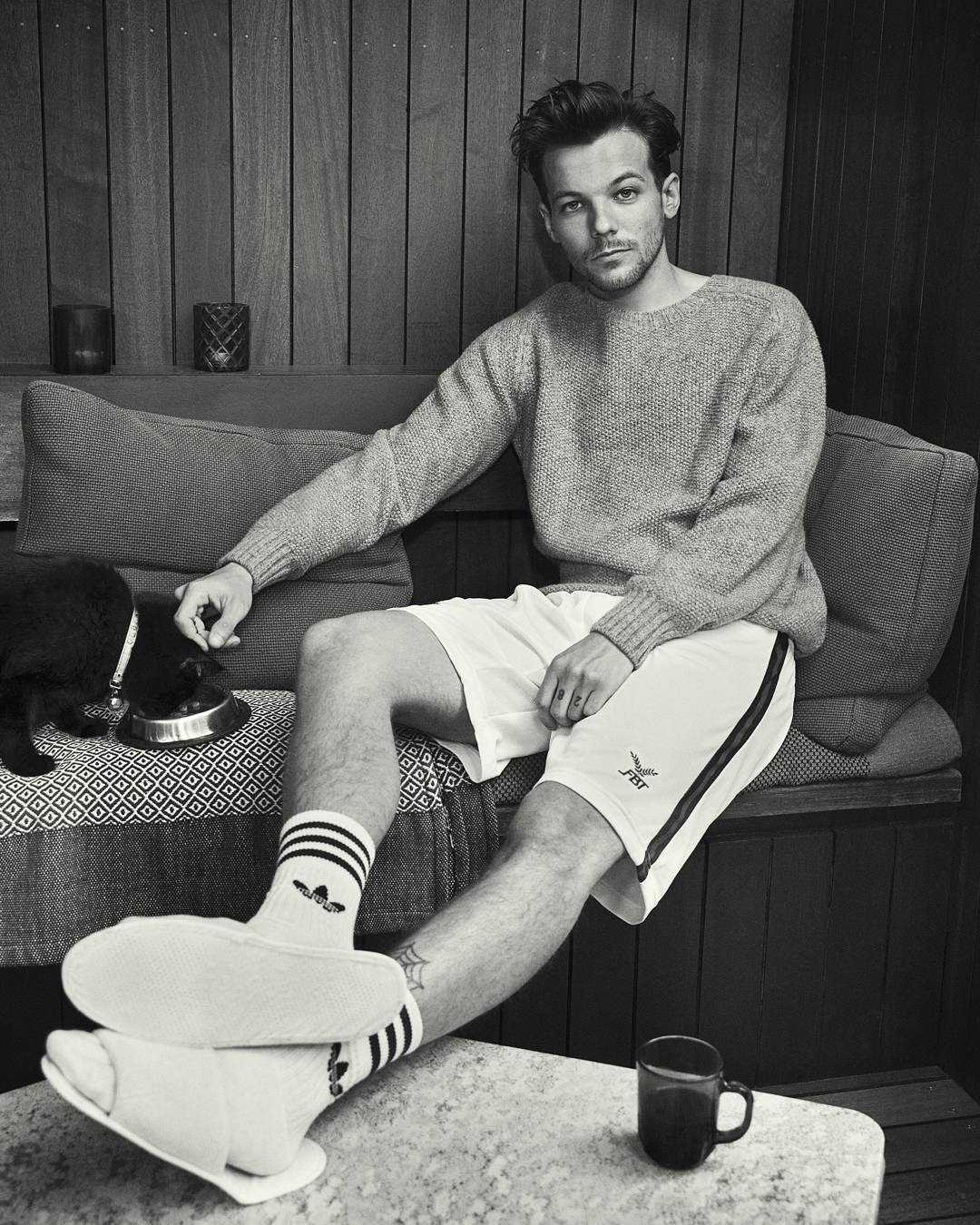 Louis Tomlinson. Five-year member of One Direction: the band that took over the world.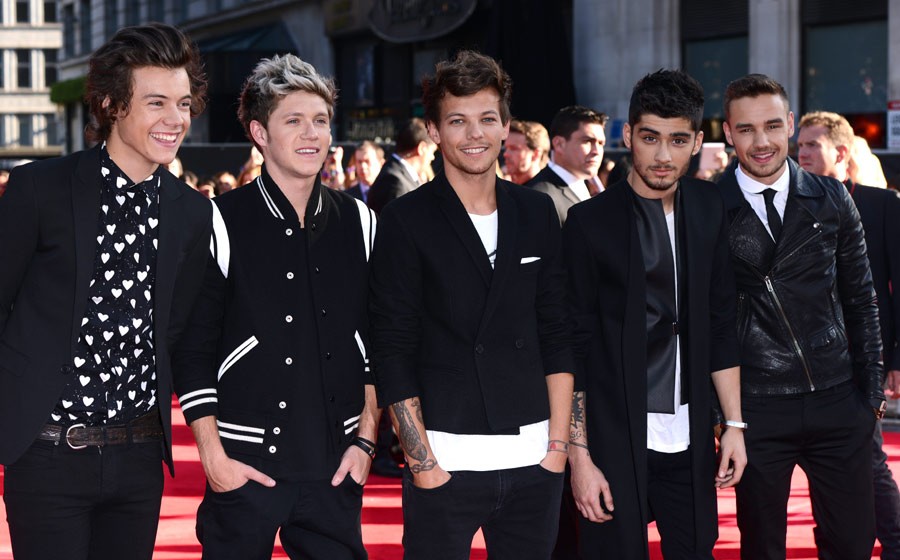 Had the band asked it of their fans, they had the power to make that statement non-hyperbolic. But no matter how much Louis enjoyed being a member of One Direction ("To my friends in Doncaster I would always say [getting into the band] was the most incredible thing that happened to me"), it left Tomlinson in a difficult position.
Louis was 18 when Simon Cowell put the five solo auditions into a band on The X Factor. Just having become legal to drive and drink, Louis felt somewhat robbed of the best years of his life. "That's the time. That's the age," he told The Guardian. Instead of house parties and careening down city streets in the night, Tomlinson was providing background vocals during X-Factor performances. Although he is incredibly grateful for his band career, there is some animosity. "You know I didn't sing a single solo on the X Factor," Louis pointed out. He also had a disproportionately small amount of solos on One Direction's first album, Up All Night. To say this took the wind out of Tomlinson's sails would be an understatement. Beside showman Harry Styles and vocalist Zayn Malik, it would be hard for anyone to feel like a confident, accomplished singer.
During their 2015 tour, Louis Tomlinson became the most confident.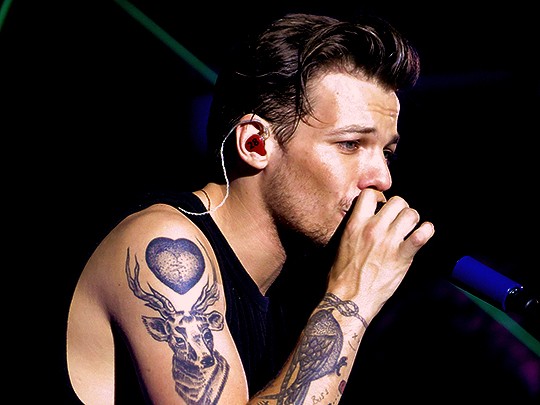 By this time, he was writing a majority of One Direction's songs alongside Liam. Louis was also finding his footing within the vocals of One Direction's music with solos. Tomlinson is often noted by fans for his soft vocals in songs like "Something Great", or his belted chorus during "No Control". In fact, the latter song--penned by Tomlinson and Payne--went on to be the focus of a fan project. "Project No Control" released the song as a single to the best of the fans' abilities; they called radio stations to request the track, pushed it into the charts with online streams, and generally preached the beauty of "No Control" to the world. Such attention to a song Tomlinson was so involved with can be pointed to as some of the causation of his 2015 confidence.
Sadly, it came just in time for the band's break.
One album after Zayn's rattling departure from the band, they sat down for the talk. Louis knew where it would lead and fought against the idea of a break. Loving their current life, Tomlinson was prepared to wait. His original plan for One Direction's indefinite hiatus was to write songs for other people, run his small record label (Triple String), and wait however many years for the band to reconvene. "If you'd asked me a year or 18 months ago: 'Are you going to do anything as a solo artist?' I'd have said absolutely not."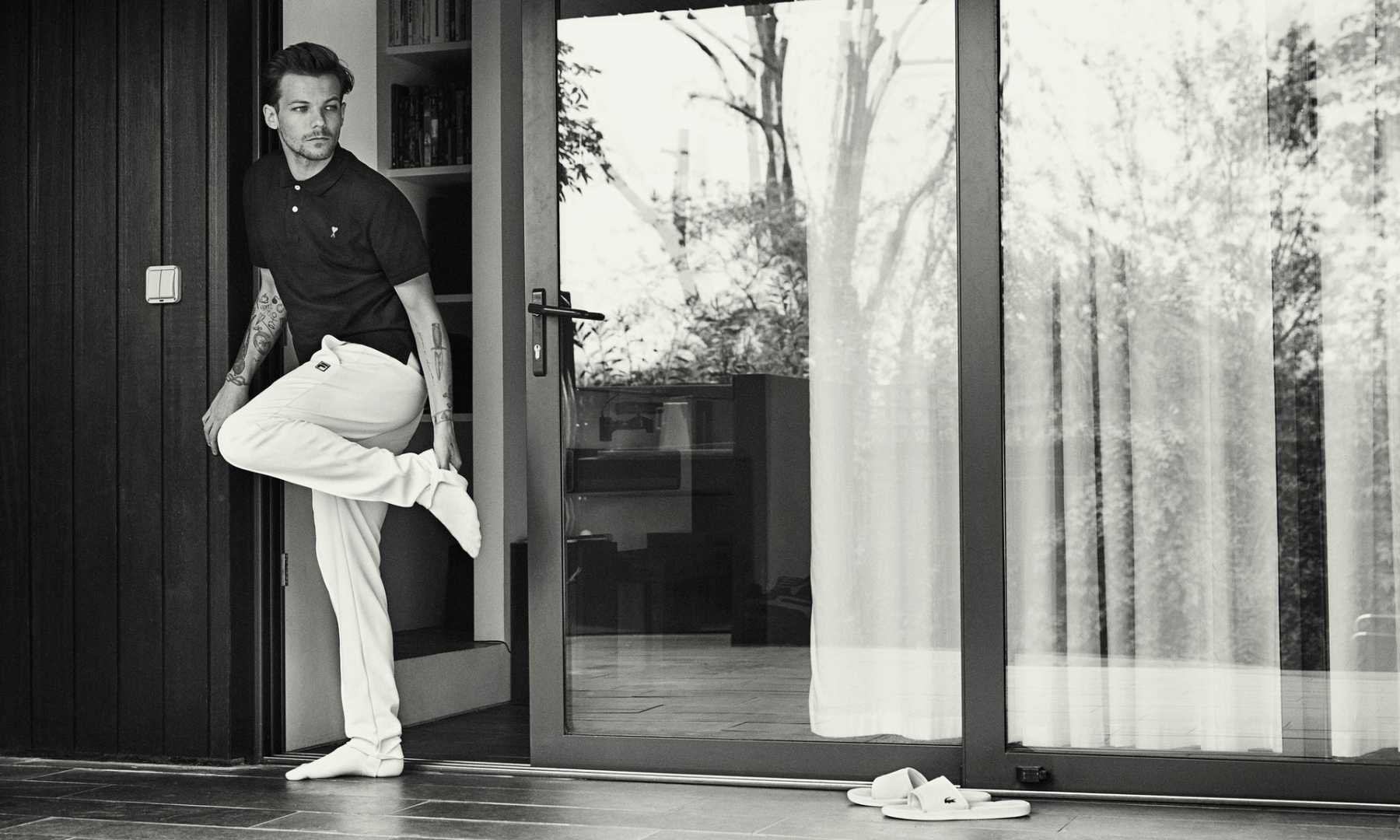 This changed when he met Steve Aoki.
In a Las Vegas club forgetting his worries, Louis met the DJ and suggested they write a song together. One thing led to another, and suddenly Louis and Steve were releasing a song through One Direction's old record label, Syco. They were in line to perform "Just Hold On" on The X-Factor when Louis's mother passed away.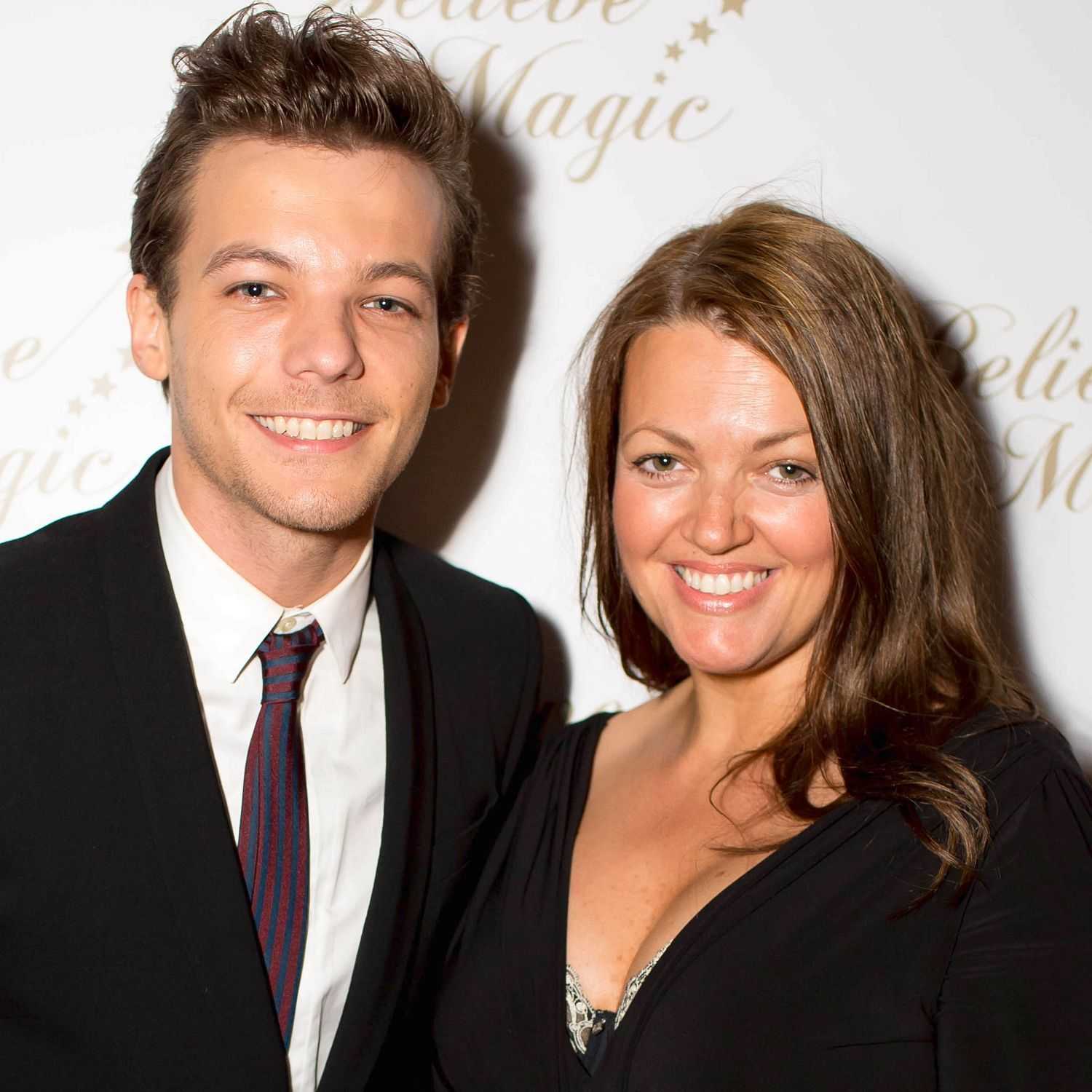 Louis was incredibly close with "his mum". Perhaps it was due to the lack of age gap between them (his mother gave birth to Louis when she was just 17) and the number of siblings that came after (six in total that Louis helped raise) that caused their relationship to be more friend than parent at times. Louis remembers telling her, before any of his buddies, when he lost his virginity. His mother, Johannah Deakin, pushed him to pursue his music career, and gave him affirmation when he was doubting his choices.
Louis received the news of her cancer while at a wedding. "Talk about your places, for something super-traumatic. My mum told me, uh, yeah, that she was definitely terminal." Less than a year later, Louis was two weeks away from his performance on The X-Factor and at his mother's hospital bedside for the last time.
Louis doubted his ability to execute the performance. Watching it now, you can see Louis's emotional rollercoaster, the exhaustion in his eyes and the pallor to his face. Tomlinson was grieving while performing a pop single, a hard task. Johannah was the reason he went through with it. "She was like, 'You've got to fucking do it, it's as simple as that,'" Louis said.
Louis performed "Just Hold On" and then knew he owed her a solo career too.
"I'm not gonna claim this is all for me mum. But it was definitely… It was…" Tomlinson says. Throughout his life, she always had a greater belief in him than he personally did. "I don't like people feeling sorry for me," Tomlinson noted. He does not cite his mother as his inspiration for a guilt trip, but because she gave him the tools to persevere. His upcoming solo record is not based in pity, but in proving his mother right. As a lyricist, he wrote the songs himself and created an album of "modest, rather lovely pop songs" (as stated by Tom Lamont of The Guardian). They are reflective of his place within One Direction. Louis's first single, "Back To You", featuring Bebe Rexha and Digital Farm Animals is expected soon.