Superman has one and so does Batman. Even the Joker, a nemesis, has one! Wonder Woman is finally being blessed with a roller coaster in her name! This will be the first ride named after a female super hero. Six Flags announced their San Antonio theme park, "Fiesta Texas," will open a Wonder Woman roller coaster next spring. This coaster will replace the "Power Surge" attraction.
The Wonder Woman roller coaster is the first single-rail one of it's kind.
That's right, Wonder Woman did not only break records in box office, but it's also taking the title for the world's first single-rail roller coaster. The single-rail will allow it to be smoother and faster than other coasters. On a two track roller coaster, any difference between the tracks can lead to bumps and jerks to the cart. This coaster will be smoother because the 15.5 inch rail allows for a singular, smooth track. The thinness of the track means the ride is completely single file.
"I expect it to be crazy smooth," said Larry Chickola, VP of Six Flags. " There will be extremely quick twists and turns — quicker and smoother than regular coasters."
But don't think it's an easy ride just because it is smooth.
The first hill will be a 113 foot ascent before dropping by 100 feet. The ride will also feature 90 degree drops and can reach speeds up to 52 miles per hour.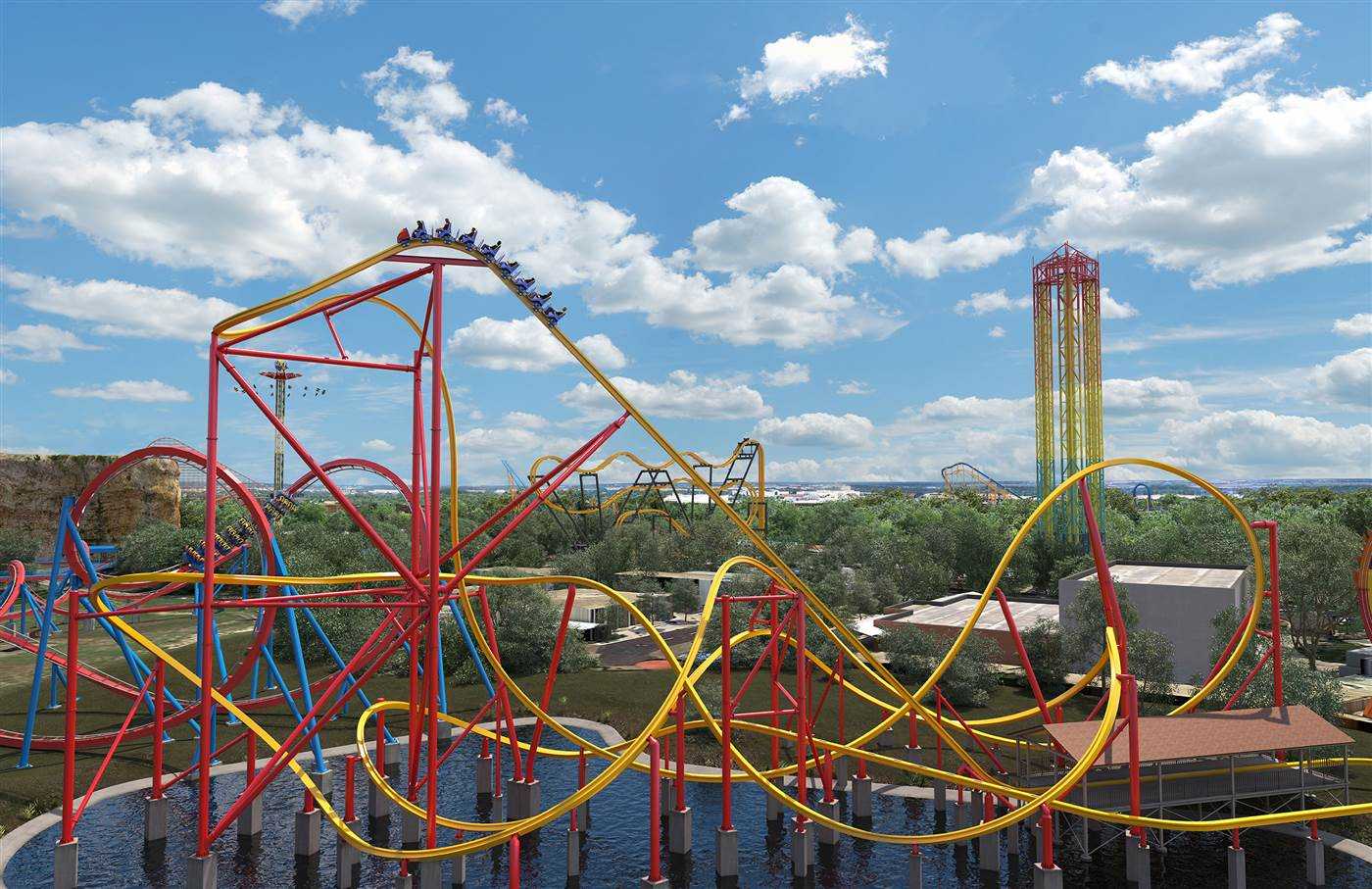 The Wonder Woman roller coaster has been named "Golden Lasso" after her weapon of choice.
Although Wonder Woman also wields the Sword of Athena, the coaster was named after the more coiled and supple of the weapons. After all, who would want to ride a coaster as straight as a sword blade when zero G rolls are an option.
The ride will follow Wonder Woman's second on screen appearance in Justice League, set for release in November. With the reshoots occurring for the film, and now her own ride, Wonder Woman is entering the super hero big leagues.