This is PART THREE of a THREE part series of my sit-down interview with Gainesville Hot Cop, Daniel Rengering. If you want to read about Rengering's thoughts on charity work, the Harvey Weinstein scandal, and America's police brutality problem, check out PART TWO of our sit-down. If you want to read about how Rengering lost more than 100 pounds, got healthy, and what life is like at home, with his two beautiful daughters, check out PART ONE of our sit-down.
PopWrapped: It's been a little over 3-months since the Hurricane Irma selfie went viral. How has your life changed since this all began?
Daniel Rengering: *Sighs* Life is much, much different now, than it was three-months ago. Just in the last few weeks, I've been all over the US and Canada, trying to support some amazing charities and working with some amazing photographers. It's been a whirlwind, for sure.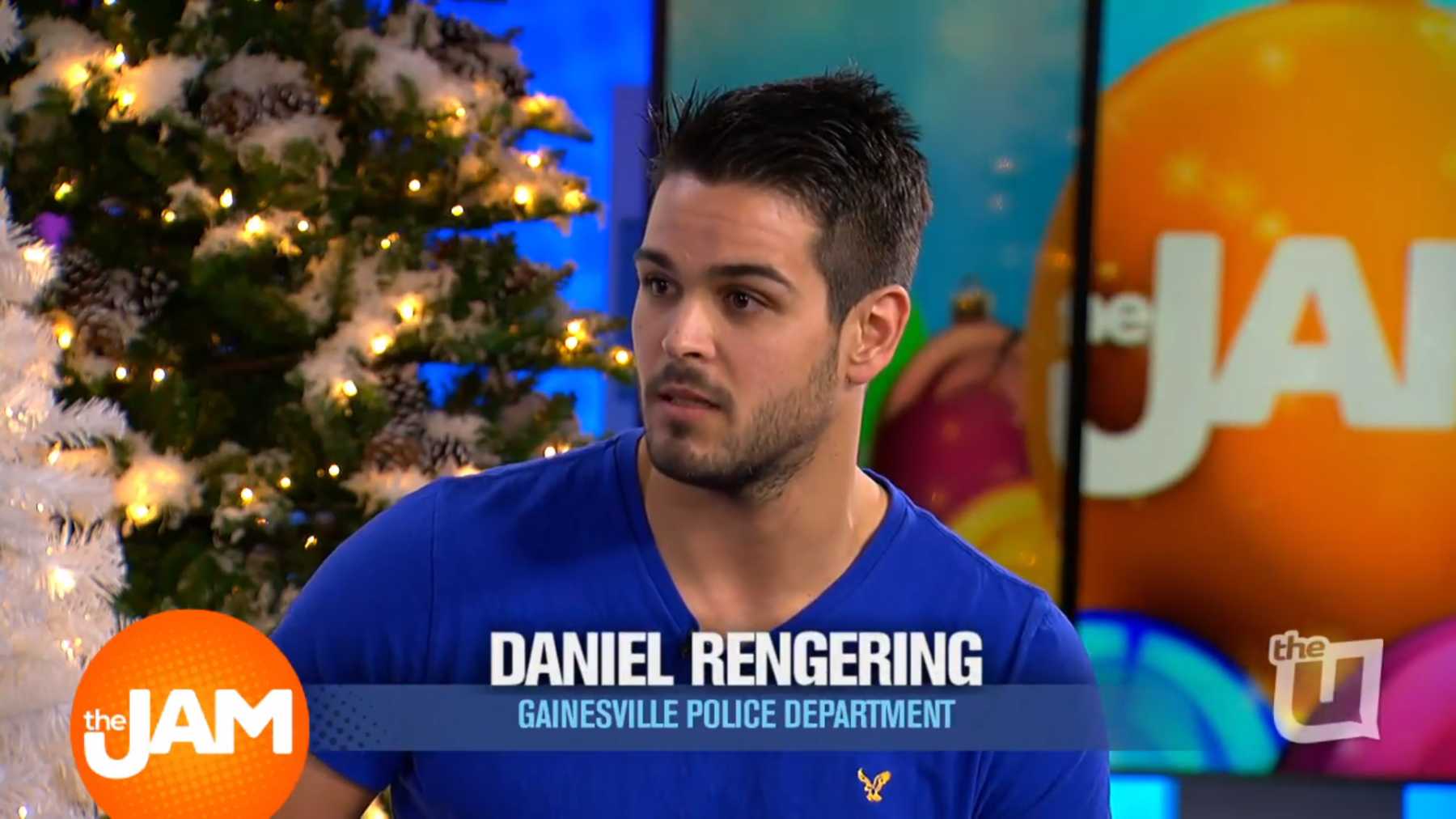 PW: Canada must be freezing this time of year?
DR: It was. That was the coldest I've ever been in my life. It was really great though. I got to shoot with Sara Eirew, who is a legend in the photography world. I also did a charity event in Chicago last month, for an organization called PetGotchaDay, where they use 360 video technology and virtual reality to re-home adoptable pets. They treated me to a Chicago Bears game, and it was really cold there too. One of the coolest things I got to do, was check out a taping of the Ellen DeGeneres Show. She flew myself, Ben Tobias and Lou Hatcher out to Los Angeles, put us up, and treated us to her 12-Days Of Christmas. It was surreal. She's a massive ball of energy. Neil Patrick Harris was on the show that day too. He's a legend.
PW: You've been featured on a lot book covers. ...dozens. How did that come about, and what's it like to shoot with some of the most respected cover photographers in the industry? Rumor has it, you were the number one most-viewed model in Christopher John's entire portfolio for 2017, and you managed to accomplish this in less than 3-months.
DR: Yeah. I mean, I was just as surprised as everyone else. I've shot with Chris now, three times. He's great. I'm also beyond stoked to shoot with Golden Czermak soon.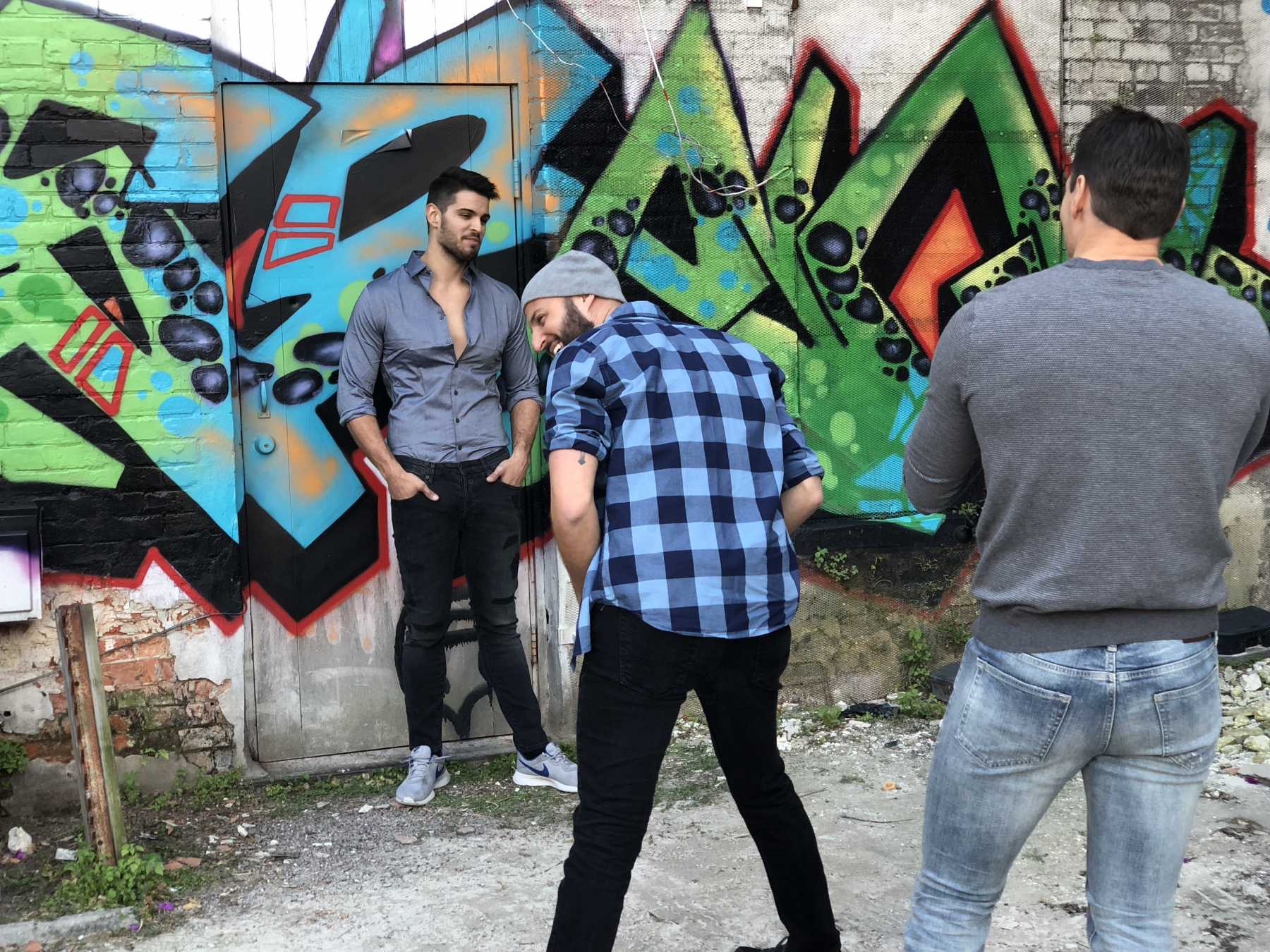 PW: How has the Gainesville Police Department handled your new-found fame?
DR: My supervisors have all been very supportive of me, and helping cater to being able to do things like Ellen, and various charity events. Ben Tobias, our Public Information Officer has been super supportive, since the beginning. Some of the guys have given me a hard time about the romance covers, but it's been all in good fun.
PW: You've gotten a lot of positive notice for your support of people of color, the LGBT community, many important charities and your department. Has it been difficult to balance social justice issues, your busy travel schedule, as well as maintain a full-time workload with the department?
DR: With the help of lots and lots of coffee. *laughs* It really has been a difficult balance. I've had to learn to maximize output, consolidate my steps, and become super organized, very quickly. That was never my strong suit before, so it's been a challenge. As far as being supportive of the groups you mentioned, that's not hard at all, and it shouldn't be hard for anyone. Being a decent human shouldn't be something you're overly recognized for. I would never be expected to be hailed some sort of hero for supporting the LGBT community or people of color. I am happy to lead by example though. If me being kind to people causes others to step up their kindness game, I'm all for that. Shining a positive spotlight on a department I'm so proud to work for also comes really easily.
PW: So, how about a final round of 20-Questions?
DR: Do we have to?
PW: Yep.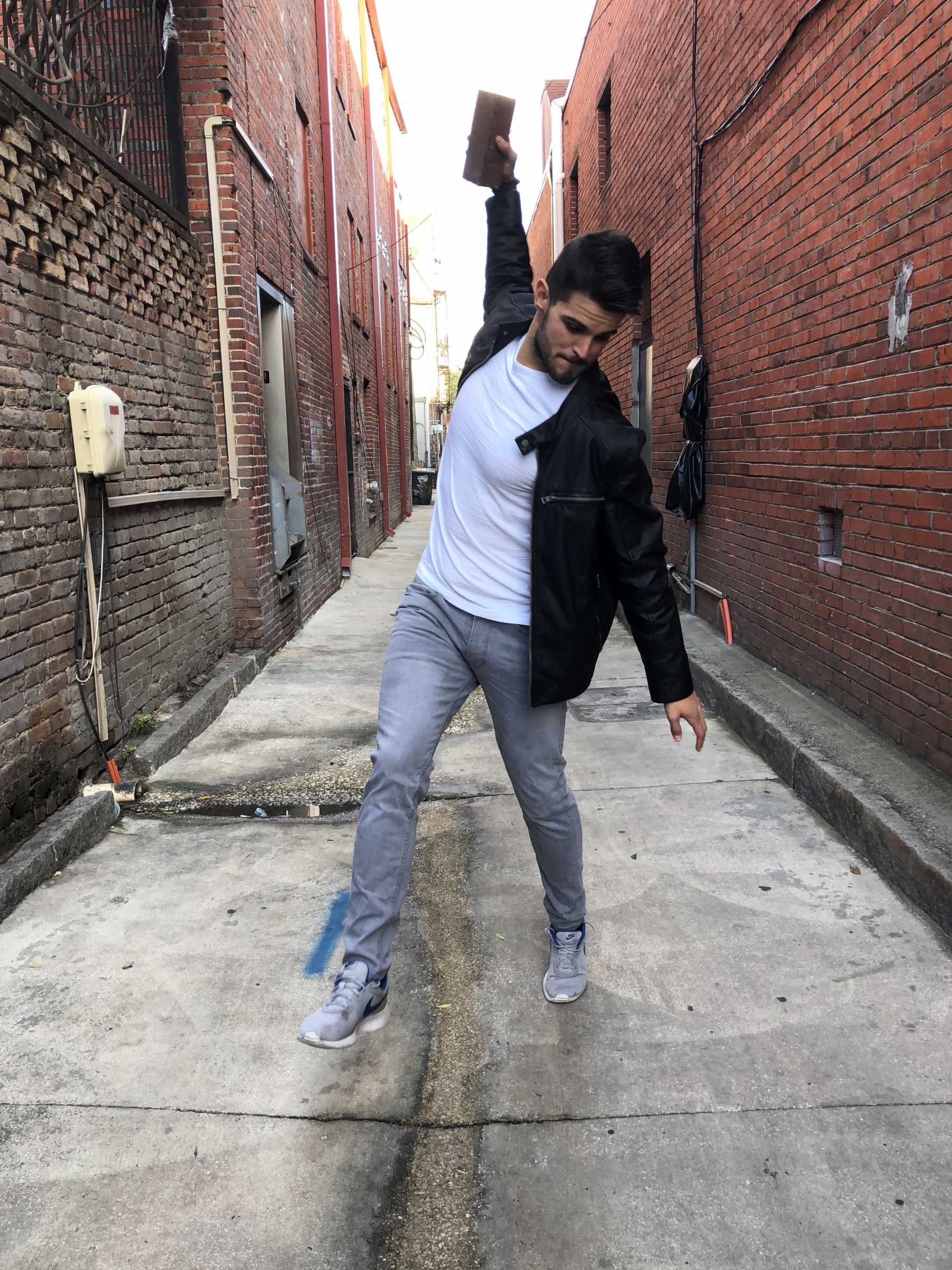 20 MORE Questions With Gainesville Hot Cop Daniel Rengering:
PW: Last album you bought?
DR: Jake Miller. 2am In L.A. What a fantastic Album. Seriously.
PW: First thing you think of when I say the word "AUSTRALIA."
DR: Kangaroo
PW: Really? Kangaroo? Favorite athlete of all time.
DR: Rob Gronkowski of the New England Patriots.
PW: Fast Food guilty pleasure?
DR: Taco Bell, same as everybody else.
PW: Sexiest language or accent?
DR: After my recent visit to Canada, definitely French.
PW: Top 3 things people still don't know about you?
DR: I have a slightly problematic sushi obsession. Chest day is my favorite day of the week. I try to trade police patches with other departments in all the cities I visit.
PW: What do you sleep in?
DR: I sleep in my bed?
PW: Lame. Always taking the easy way out...
DR: I mean, does skin count?
PW: Dream duet partner?
DR: Easy. Conor Maynard. It's time for a sing-off. Bring it, Conor.
PW: Favorite doughnut... Don't lie. It's in your blood.
DR: The hole in the middle. *winks*
PW: Ummm.... Are we still talking about doughnuts?
DR: If you can't tell, why should I?
PW: What are you currently binge watching?
DR: TV? I used to have time for TV... I did manage to squeeze in Season 2 of Stranger Things, on flights back and forth. I'm still waiting on Netflix to call me for my cameo. Hopper needs a sidekick. They can even kill me off, if they need to.
PW: Most disgusting habit?
DR: I am very unkind to my fingernails. I am getting better though.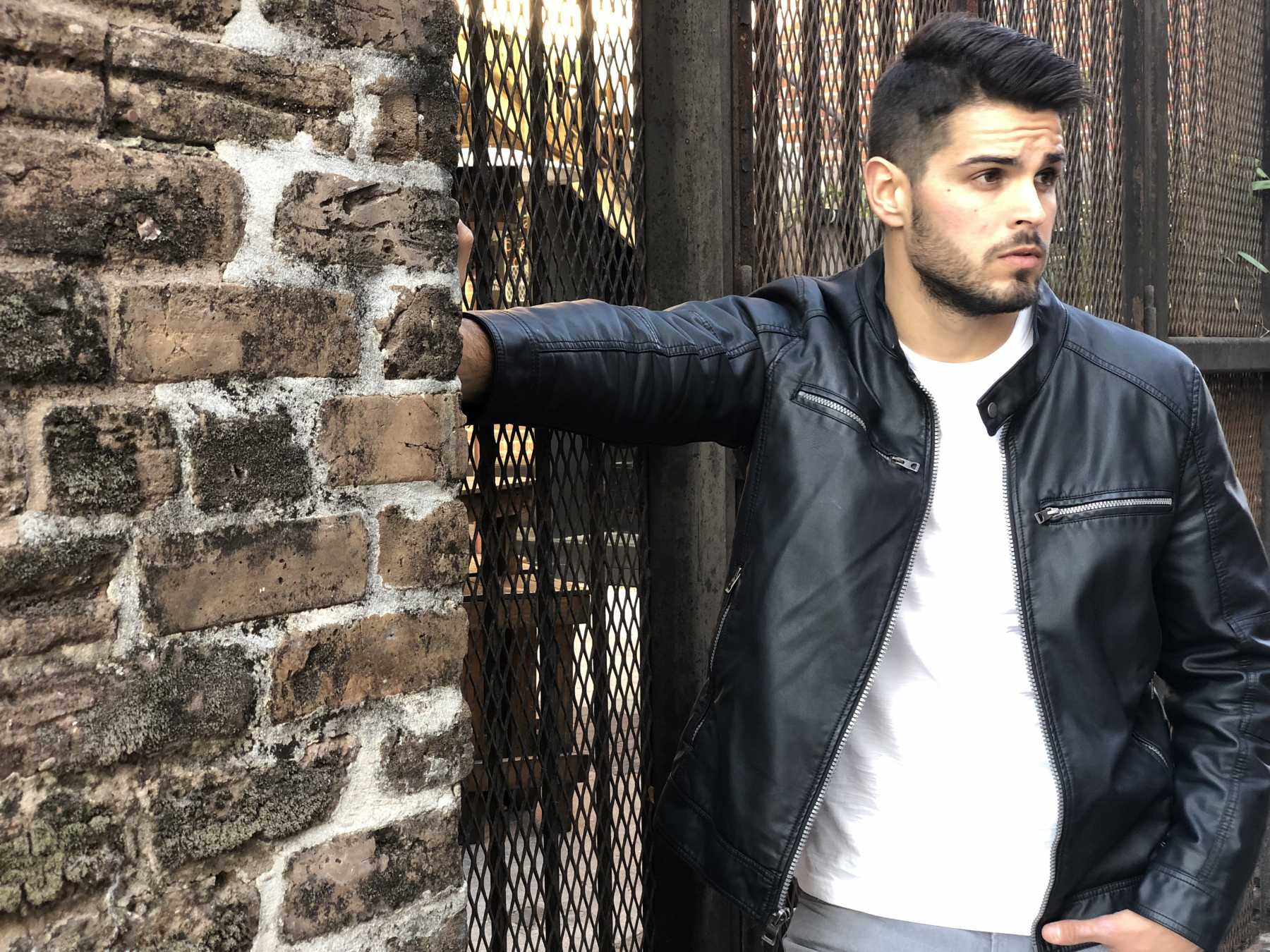 PW: New Years Resolution?
DR: New Years Resolutions don't work. We've all tried them. We do, or we don't. This is why the first 10 days of January are always a nightmare at the gym. If we set bite-sized, and realistic goals for ourselves, all year, all the small hurdles equal a lot of miles covered.
PW: You're stuck on a deserted island for a year. What 3 albums do you bring, for us to listen to?
DR: US? What's behind door number 2? *LAUGHS ...but if I have to pick 3, it would be The Best Of Prince, Three Doors Down – Away From The Sun, and Dylan Scott's first album. Those seem like well-rounded choices?
PW: Plastic Surgery. Yes, or no?
DR: Absolutely. I would always hope that people would do everything they can do to achieve the look that they want. If it's healthy and safe, and doesn't harm someone else, I'm always going to be an advocate of people doing whatever makes them happy.
PW: Craziest fan message, you've ever received.
DR: I can't even say it out loud. It would make a trucker blush.
PW: Superman dies. What killed him?
DR: Me. ...so I could take his place.
PW: Favorite gift from Ellen Degeneres?
DR: Definitely the 65-inch TV. My man cave will be well-hung.
PW: Just the cave?
DR: *coughs*
PW: We all know that you are a Carpool Karaoke champion. Do you play any instruments?
DR: I don't. I really want to learn to play the guitar. It would be a dream to be mentored by someone like Steve Lukather from Toto.
PW: Dream film cameo?
DR: Son of Superman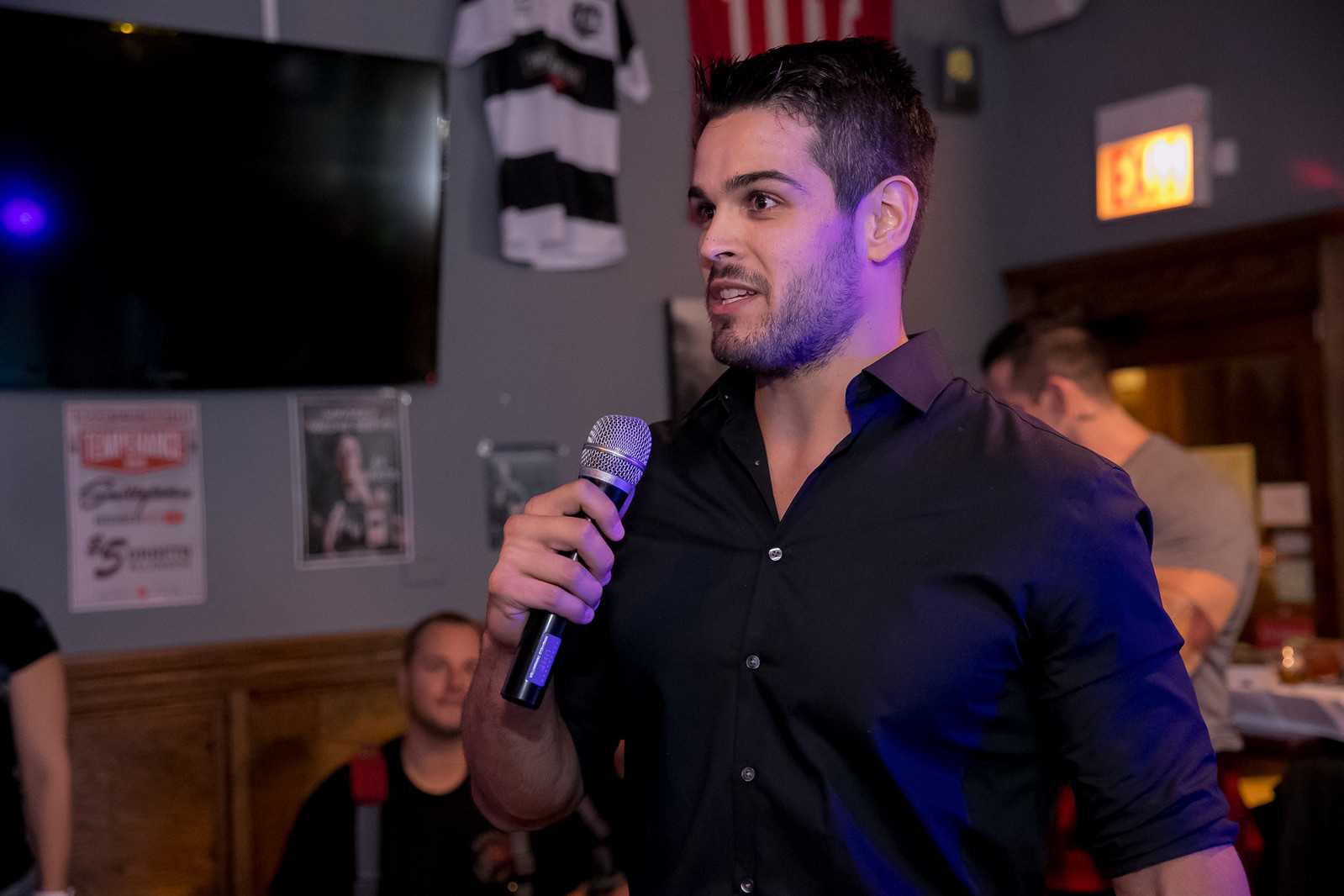 PW: What's In Your Nightstand?
DR: Really, Zac? We've done this how many times, and you still can't count to twenty?
PW:* face palm*
DR: Alright... Random junk, some tangled wires, a huge ring of keys that I have no idea what they go to, a few random batteries, lotion, Melatonin, a flashlight, my Passport, iPad, couple of pens, a watch, Chapstick, a gun, and condoms. ...in case someone tries to steal my virginity.
PW: Steal?
DR: Borrow?
PW: You know that's like, a one-time deal, right?
DR: I dunno what you're talking about.
Thanks to Officer Daniel Rengering for taking the time to talk to me. Rengering will join The Oscars Brandee Cox and celebrated Hollywood film historian Marc Wannamaker as a special guest speaker at the 91st Annual Rudolph Valentino Memorial on August 23, 2018 in Los Angeles, California. This event is open to the public. If you haven't already followed him on Facebook, Instagram, and Twitter, check him out.